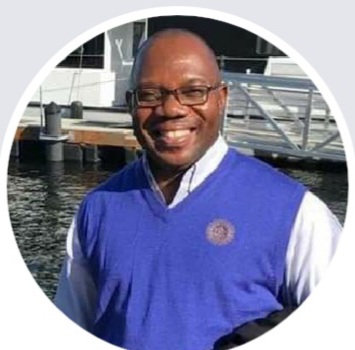 "There was a time when you could leave your church, temple, or mosque open, and nobody would dare go in and do anything. The people knew these were sacred spaces."
Recently, the word sacred was in the news when Grammy award-winning Nigerian musician, Damini Ebunoluwa Ogulu, widely known by his stage name, Burna Boy, reacted emotionally to the shooting incident in Ondo State, Nigeria. The incident occurred on June 5, 2022, when unknown bandits stormed St. Francis Catholic Church in Owo, a small community in Ondo State, Nigeria, and opened fire on parishioners killing about 40 people. Videos of the gruesome murder which surfaced on social media captured the victims of the attack (including women and children) lying lifelessly after the bandits shot sporadically at them. Reacting to the massacre, Burna Boy took to his social media and wrote down an emotional message in response to the unfortunate and bloody incident. He states, "Nothing is sacred anymore." Mothers, fathers, children, and babies get killed every day. The singer questioned the sanctity of life in Nigeria and condoled those who lost loved ones due to the terroristsattacks in Nigeria.
While growing up, my parents taught me about the sanctity of human life as sacred as the image of God. They also taught me about the rights of the human person—especially the right to life. I grew up treating human beings with great honour. I also learned to have great respect, devotion, and reverence for religious icons and images. During my youth, it used to be taboo to hear the clergy was attacked in Nigeria because people considered them as sacred. Hence, even a minor verbal attack on a priest was forbidden and perceived as provoking God's wrath. But in recent years, this idea has changed. Holy things are no longer sacred. Priests and other religious leaders are being targeted, kidnapped, and killed.
The question is whether priests and Christians are soft targets for ransom. The truth is that I don't think priests are always targets for ransom. For example, in March 2019, in the South-eastern city of Enugu, a Catholic priest, Clement Ugwu, was on his way to his church when bandits trailing him for about a week abducted him. Members of his community came out of their houses to rescue him but met heavy gunshots. A few days later, they found Ugwu's body nearby. Six months later, Paul Offu, another priest in the same diocese, was attacked and killed by armed men suspected to be cattle herders. Reports had it that Ugwu and Offu's killers never demanded for ransom. In June, bandits killed two priests in separate kidnapping incidents. Fr. Vitus Borogo, a priest serving in the Archdiocese of Kaduna, was killed in Kujama, along Kaduna-Kachia Road, after a raid on the farm by terrorists. News had it that the incident happened on Saturday, June 25, at the Prison Farm, Kujama, after bandits stormed the farm. In Edo state, Fr. Christopher Odia was kidnapped from his rectory at St. Michael Catholic Church, Ikabigbo, Uzairue, on June 26 and killed by his abductors. A statement by the Deputy Police Public Relations Officer, ASP Jennifer Iwegbu, revealed that the assailants gunned down the priest during a rescue operation launched by the command.
READ ALSO: Kuje Jail Attack: FG Declares 33 Boko Haram Terrorists Wanted, Releases Pictures
Elsewhere, there have been some cases of desecration of the sanctuary by unknown persons who vandalized, stole, and desecrated the altar of God. For example, in 2020, the Catholic Bishop of Makurdi Diocese in Benue state suspended pastoral services at Saint Peter's Low-Level after two "sacrilegious attacks" on the church by unidentified persons. During the attacks, they desecrated the main church and the chapel and looted sacred vessels. In all these incidences, we cannot tell if the killings were demands for ransom or religiously motivated. The question is: if the killings are not for ransom demands, then what are they? Is it an attempt to silence the church, the only institution that has remained vocal in recent times? Or is the killing an attempt to silence the single mouthpiece of the people?
Religious practice is so endemic in Nigeria that scholars have clad Nigerians as the most religious people in the world. Yet, despite this rating, Nigeria continues to experience repeated desecration of the house of God. There was a time when you could leave your church, temple, or mosque open, and nobody would dare go in and do anything. The people knew these were sacred spaces. Now that the sacredness has disappeared in the mind of the people, the church is no longer a holy place. There were times when religious images played a role in the liturgical and devotional life of Christian denominations. Today, nothing is set apart for the service or worship of God. In a broader sense, there is no reverence or respect for sacred images. Behind this rejection is the belief that holy images are idols and fetish. Hence, it is wrong to recognize religious images as sacred. Today, no sanctuary is upheld as sacrosanct. Nothing is sacred anymore.
READ ALSO: Misconduct: NYSC Extends Service Year Of 43 Corps Members In Lagos
Another reason why nothing is sacred anymore is that its mere existence proves problematic to modern science. For example, the Age of Enlightenment introduced the idea that the sacred, with its aura of mystery, should be replaced by human reason and empirical observation. In the nineteenth century, Karl Marx observed the effects of this Enlightenment mentality when he wrote about the tendency of capitalism to destroy the sacred. He said all that is sacred must not be an object of veneration. He believed life would and should be de-sanctified in a world where nothing is holy. True to his militant atheism, Marx did not see this as a negative development but rather as something that would promote equality. Today, his ideas seem to control people's minds and prevent them from developing a deep understanding of the spiritual values of sacred images.
It seems human life is no longer sacred to our political leaders. Watching the live funeral Mass of 40 people whose caskets were placed in the church where they were killed evoked a sense of despair and frustration with a country where the value of the life of its citizens is worth nothing. There are promises after promises to drive out the perpetrators but have we not heard such promises before the unscrupulous slaughter of parishioners in Owo? To make matters worse, how many people have been brought to justice, from Borno to Benue, Zamfara to Plateau, Imo to Anambra, Oyo to now Owo? Of course, not even one. The most fundamental reason is that those in government have failed to protect the civil, religious, and natural right to freedom of worship of innocent citizens. Instead, they have called the residents of their respective states to take up arms against bandits and kidnappers. A call backed by some northern governors. The government's call for self-defence is a sad admission of failure to secure the lives and properties of citizens.
The question is: can Nigeria overcome this imbroglio? Why not, if we can improve coordination and take a reactionary approach to the challenge. For example, if you look at the activities of the bandits, you will agree that they do not go anywhere. They hide in the bushes around us and come out to attack us. Thus, the bandits are aware that the government does not have enough to flush them out of the forest. This period is not a time to politicize or dismiss the disasters that plague our nation. It's time to act. We need better coordination among our security services to win this war. When the lives of Nigerians are at stake, no reason is sufficient. Hence, BurnaBoy's comment will continue to speak the sentiments of those who grieve for Nigeria. Is there anything sacred in Nigeria when God is not loved and adored, when we desecrate his sanctuary, kill his prophets, and persecute his people? Is human life sacred in Nigeria when human beings have become soft targets for kidnappers? Is there anything Godly when people mock and despise religion? Is there anything holy when morality no longer means anything in the public arena? When a country has no notion of the sacred, it is heading into an unimaginable abyss. Hence, nothing will be safe, stable, or sacred anymore.
* Rev. Ma, S.J, is a Jesuit priest and doctoral student in public and social policy at St. Louis University in the State of Missouri, USA.