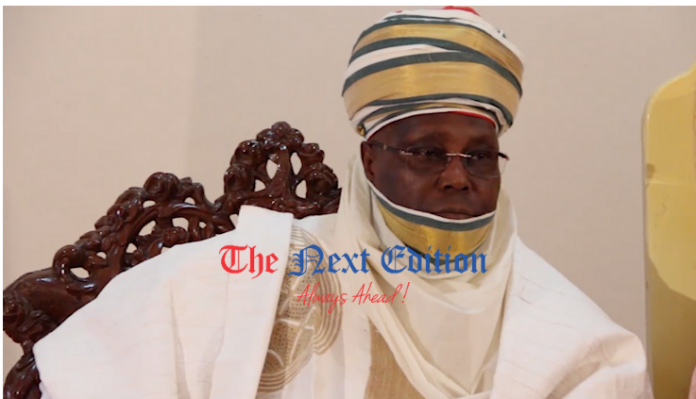 While former Vice President Atiku Abubakar was born in Jada, Adamawa State, his ancestry is rooted approximately 900 kilometres from the North-East state, The NEXT EDITION can authoritatively report today.
During weeks of investigation, which took our correspondent to Sokoto, Jigawa and Adamawa states, this newspaper traced the origin of the former Vice President to Sidingo village, Tonga Dankemu Ward in Wurno Local Government Area of Sokoto State.
Reliable sources including the leadership of the Sokoto Caliphate as well as witnesses and relations all confirmed that Mr. Abubakar, who was named after his great grandfather, is originally from Sokoto State.
But how the former Vice President came to be identified with Jada, Adamawa State, is a complex story immersed in history and the triumph of human survival instinct.
How it all started
Historical records and oral accounts by several informed persons showed the Sokoto Caliphate was established at about 1804 as one of the largest empires in Africa.
Documents obtained from the Sokoto State History and Culture Bureau showed the Caliphate was created by Othman Dan Fodio, after the 1804 Jihad which he led across many parts of present Northern Nigeria and beyond.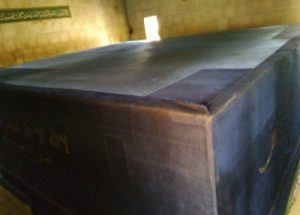 By 1815 when Fodio and his armies ended their conquests, his religious empire covered not only most of what is now Northern Nigeria but also stretched across Northern Cameroon, Chad and the Niger Republic.
His expedition is also said to have triggered holy wars in nearby regions including Sudan, Senegal and Mali.
After consolidating his hold on the states under his new-found empire, Fodio settled and established his headquarters in Sokoto.
Sokoto thus became the centre of religion, politics, learning, commerce and industry and became very powerful and prosperous that early European explorers visited and carried out business with it.
However, records obtained by this newspaper showed that when Dan Fodio, who was the first Sultan of the Caliphate died in 1817, his son, Mohammed Bello took charge of the eastern part of the empire while his brother Abdullahi became the nominal ruler of the western section.
Later, Sheik Bello, who was the second Sultan of Sokoto extended his control across the entire Caliphate.
To consolidate his father's power and also protect the Caliphate from external aggression, Sultan Bello reportedly established a garrison in Wurno and stationed troops to watch over the fringes of Sokoto.
Bello was said to have established the garrison town, while his father; Fodio reigned as the pioneer Sultan of the Sokoto Caliphate.
In an interview with The NEXT EDITION, Wazirin Sokoto and leading scholar, Sambo Wali Junaid, said Wurno served not only as a military base but also as the alternate seat of the Caliphate.
"It was Sultan Mohammed Bello who created Wurno as a garrison town and an alternate headquarters of the Sokoto Caliphate," he told our correspondent at the Sultanate Council Hall in Sokoto.
"In fact, Sultan Bello lived in both Sokoto and Wurno during his reign. Wurno town is grafted in a valley surrounded by hills on every side.
"The terrain makes it easy for troops stationed across the borders of the town to spot any movement and readily mobilise to defend the seat of the Caliphate in Sokoto," said Mr. Junaid.
By the end of Bello's rule in 1837, the Sokoto Caliphate had become the most populous empire in West Africa.
At its height, the empire extended over 1,000 miles from current day Burkina Faso to Northern Cameroon.
To show the historical importance of Wurno to the growth of the Islamic religion in West Africa, four of the Sultans who ruled the Sokoto Caliphate were buried in the town.
These were Sultan Mohammed Bello, Sultan Aliyu Sani, Sultan Abubakar and Sultan Aliyu Al Lawal Hazida- Danbunwa.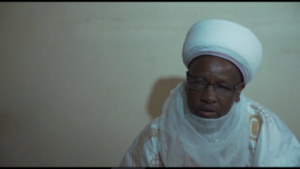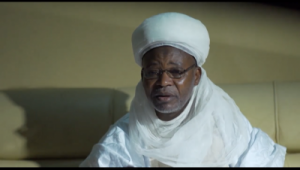 After almost a century of unrivalled prosperity and growth, the Sokoto Caliphate came under a bloody attack by the then British colonial authorities who were bent on creating an empire where the sun would never set.
The largely ill-equipped soldiers of the caliphate could not withstand the deadly assault of the rampaging British troops and on March 13, 1903, the then Sultan, Muhammadu Attahiru 1, abdicated the throne.
On March 16, 1903, the British troops, led by one Captain Muller, marched against the garrison town of Wurno, apparently to crush perceived remnant of the Caliphate forces.
The District Head of Wurno, Muhammad Kabiru, told our correspondent Wurno did not resist the invading colonial forces.
Confirming what Prof. Junaid had earlier said, Malam Kabiru said, "Wurno was established as a garrison town by the late Sultan Mohammed Bello.
"There are controversies as to which year it was established but it is safer to say Wurno was established by Late Sultan Bello when his father was still alive.
"In those days, the Sokoto Caliphate was usually attacked from the Niger Republic and Gobir and so there was a need to fortify the kingdom.
"For that reason, Sultan Bello had scouted for a place where he could establish a buffer to fend off attacks or delay them until the caliphate troops were ready to fight.
"That was how he created Wurno as the alternate seat of the Caliphate and a garrison town.
"After the conquest of Sokoto, Captain Muller came down to Wurno with his contingent because he thought there could be resistance.
"They went round the city and left. Nobody attacked them and they did not attack anybody," the district head said.
As soon as Sokoto was captured by the colonial troops, the then Sultan, Mohammad Attahiru, was said to have led thousands of his followers and the remnant of his troops on an exodus to the Holy Land in Mecca.
On hearing that the sultan had gone on exile, many residents of Sokoto and Wurno were said to have left their homeland in a mass exodus.
According to Prof. Junaid, while some of those who left Sokoto and Wurno followed the Sultan Attahiru, others went elsewhere in search of new life and fresh opportunities.
Unfortunately, Sultan Attahiru and many of his followers never made it to the Holy Land.
Records as well as the Wazirin Sokoto confirmed that Attahiru and a large number of his troops and followers were killed by a contingent of colonial troops who confronted him somewhere in present-day Gombe.
Who was Abdulkadir Abubakar
Sidingo Village is located off the major access road into Wurno Town, a few poles from the local government secretariat complex.
The community can only be accessed through a snaky rock-strewn earth road that leads into an ambience that is instantly alluring and breathtaking.
The vast stretch of farmland is punctuated with a few huts and houses built in the traditional Hausa/Fulani style.
Sidingo village is etched deep in the bowel of the earth and the visible boundaries to its endless farmland are rusty hills and curves and bends and the blue and cloudy sky.
Within the quiet community many years ago lived a man whose name was Abdulkadir Atiku Abubakar.
Community leaders and relations said Malam Abdulkadir was an itinerant trader and a devout follower of the religion of Allah and his Prophet, Mohammed (Peace be upon his soul).
In an exclusive interview with our correspondent, Prof. Junaid said there are strong pieces of evidence to show that Malam Abdulkadir was one of those who departed Wurno during the period he described as the "Great Exodus."
"It is on record that thousands of our people migrated from Sokoto and Wurno areas during the colonial invasion.
"Some followed late Sultan Attahiru who was returning to Mecca while others went to other places to start their lives afresh. There are strong historical proofs to the mass movement of people at the time.
"We have places in Sudan bearing names that are found here. Those communities were founded by some of our people who migrated from here during the exodus I spoke about," said the Warizin Sokoto.
A sixty-year-old indigene of Sidingo village, Umaru Mohammed said his grandfather was a brother to Malam Abubakar.
According to him, his late father had told him about an uncle, Malam Abdulkadir Abubakar, who migrated from the community after the conquest of the Sokoto Caliphate.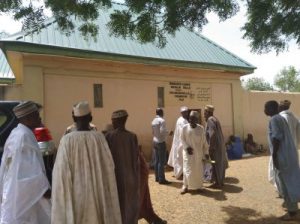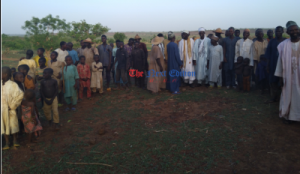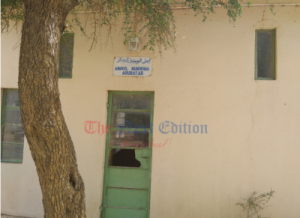 While showing our correspondent around where Malam Abudulkadir's grandfather once built a house, he said many indigenes of the community including his uncles left the town long ago.
"Malam Abdulkadir was my uncle. My father said he left with his friend long ago. Before his death, my father had told me he visited Sidingo only twice," said Mohammed through an interpreter.
"After his last visit, I was told that my grandfather could not contact him anymore although he was said to have settled down in Jada in present-day Adamawa State."
Malam Mohammed, who got emotional said members of the community were elated when they learned that one of their cousins, Atiku Abubakar, whose grandfather migrated to Jada was the Vice President of Nigeria.
He, however, lamented that Mr. Abubakar, who was named after his grandfather never visited or helped anyone from the family or town.
Multiple sources from Wurno, Sokoto, Dutse and Jada corroborated Malam Mohammed's claim.
For instance, the Village Head of Sidingo, Abubakar Ardo, the Head of Tonga Dankemu Ward, Magaji Tonga, the District Head of Wurno, Malam Kabiru and even the Wazirin Sokoto, Prof. Junaid, all confirmed that Malam Abdulkadir Abubakar migrated from Wurno during the exodus.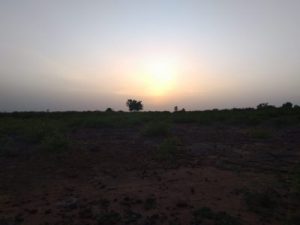 Both Messrs Ardo and Tonga said their grandfathers told them how many of their relations migrated from the area after the fall of the Sokoto Caliphate and the shutdown of the alternate throne in Wurno.
"What I know about Atiku Abubakar is that his great grandparents were from Sidingo. Our grandparents told us stories of how many of our relations left this village long ago," said Malam Ardo.
"But he has never been here and we want to invite him to come to Wurno and help develop the place."
Pointing to an empty space in the middle of the settlement, he continued, "That was where his great grandfather lived before his grandfather migrated to Jada and never returned after he visited a few times."
On his part, the Wurno District Head, Malam Kabiru said, "Many of our people who were not comfortable with the new order brought by the colonial government left Wurno for other places.
"Some of them have been found to settle in Kano, Gombe, and Adamawa and as far as Niger Republic, Chad Republic, Republic of Cameroon and Sudan."
After leaving Wurno, Malam Abdulkadir was said to have connected with his bosom friend, Ardo Usman.
Together, the two friends were said to have journeyed to Jada, a distance of over 900 kilometres.
It is not known how many days it took the duo to get to Jada, but on foot, it must have taken weeks if not months.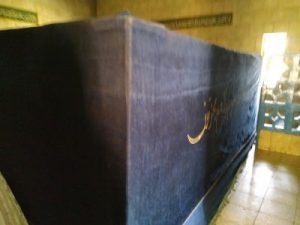 A new found home
On his arrival with his friend somewhere in Jada, Malam Abdulkadir was said to have immediately integrated with indigenes as well as other migrants he met in the area.
Malam Bala Mohammad Barungu, an 80-year-old resident, who said his father migrated from Kano to Jada insisted that Malam Abdulkadir took his only wife from the community.
According to him, the Wurno migrant married Iya Patu, a sister to his grandmother.
"Abdulkadir got married to Iya Patu, who was a sister to my grandmother," Malam Barungu told our correspondent in Jada.
Years after the marriage was consummated, Malam Barungu said Iya Patu gave birth to a baby boy.
That boy was Garba Abdulkadir Abubakar.
The young Garba was said to have grown up into a strong man and a devout Moslem.
He was said to have also developed a deeper interest in the study of the religion of Allah and later became a prominent Islamic scholar in Jada.
Apart from his interest in religion, he also imbibed his father's mercantile spirit which resulted in his flourishing jewellery and perfume business.
Umar Muktar, a 100-year-old resident of Jada, told our correspondent Malam Garba was his bosom friend, adding they went to different markets together to sell their goods.
Malam Muktar said his father was a migrant just like Malam Garba's added that he was born in, and grew up in Jada long before it became a part of Nigerian territory.
"Malam Abdulkadir was a businessman just like me. We started doing business together long before places like Kojoli and Ganye were founded, but we also traded in the two communities after they were founded.
"We went to different markets to sell our goods including Magar, Tola, Mayo Belwa and Mayo Para. We also sold our goods here on Jada market days," he said.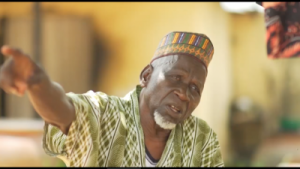 Speaking about Garba's marital life, Malam Mohammed said the son of the Wurno migrant first married a woman called Binta from Wuro Hausa but the marriage did not last due to irreconcilable differences.
"Garba married Binta in Wuro Hausa but they had a problem and couldn't resolve it. So he came and told our dad to get him a woman to marry," he said.
"Our dad went and met Adamu close to where there's a hospital now and told him I have come so you give your daughter to marry my son Garba.
"And he replied, Malam, go ahead, I have given her to him as a wife. That was how they married. I can tell you that even Binta's marriage was done here. Aisha Kande's wedding was also done here," Mr. Mohhamed said.
The Dutse connection
To check out the background of Malam Garba's wife, who was said to be the granddaughter of Inuwa Dutse, our correspondent set out for Jigawa State capital on Saturday, June 15.
On arrival at the private home of the Emir of Dutse, Nuhu Mohammed Sanusi, a senior official of the Emirate Council took our correspondent to the quarters of the Inuwa Dutse.
There, our correspondent met with Aisha Kande's uncle, Malam Ishak Adamu, whose age could be in the neighbourhood of 100 years.
The elder Adamu is the oldest person from Inuwa Dutse's family.
Malam Adamu, who spoke through an interpreter, confirmed his brother Malam Kande Adamu migrated from Dutse to Jada and settled there with his family.
"My brother left us here and went to Adamawa and had since settled there with his family," he said.
Even while he had settled in Jada, he insisted that Malam Kande was always in touch with members of the family back in Dutse, adding that they (family members) were aware when Malam Garba married his niece in faraway Jada.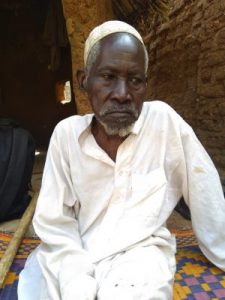 The birth of the child, Atiku
After Malam Garba's marriage to Aisha Kande, it was not long before she got pregnant, close friends of the family told this newspaper.
At that time, Garba and his young wife were said to have lived in a mud house somewhere in Jada.
Before her delivery, the mud house collapsed, a situation that made Malam Garba to relocate to another part of the settlement.
When she finally gave birth, the child was a girl but she was said to have died shortly after.
During her second pregnancy, Mrs. Garba gave birth to a baby boy and the father named him after his great grandfather, Abubakar Atiku, in line with established Fulani culture.
That was how the union between the son of a Wurno migrant, Garba Abdulkadir Abubakar and the daughter of a Dutse migrant, Aisha Kande Adamu, produced a child, Atiku Abubakar, who grew up to become Nigeria's Vice President between 1999 – 2007.