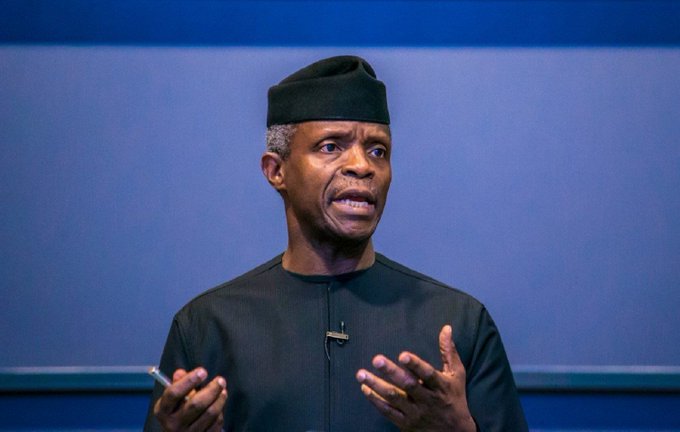 The Wole Soyinka Centre for Investigative Journalism (WSCIJ) has apologised to Vice President Yemi Osinbajo for claiming to have postponed award it had earlier scheduled to give to him.
Osinbajo had been scheduled to receive the Integrity Specialty of WSCIJ Anti-Corruption Defender Award on Monday, but the centre issued a statement that it had postponed the award as a result of the re-arrest and continued detention of Mr. Omoyele Sowore by the Department of State Services.
However, Osinbajo in a statement on Monday evening contradicted the WSCIJ's claim insisting that he sent a letter to the centre on Sunday saying he would not be attending the award ceremony for two reasons – he was away in the United Arab Emirates, and secondly because of Sowore's re-arrest.
READ ALSO: Wole Soyinka Centre For Investigative Journalism Steps Down Integrity Award For Osinbajo
The centre in another statement signed by its Executive Director/CEO, Motunrayo Alaka, on Tuesday acknowledged that the vice president did withdraw from the award.
The statement read: "WSCIJ accepts the statement from the Vice President's Office as the true position on its intended award to the Vice President, Yemi Osinbajo.
"An in-house communication gap caused the difference in the use of language and we accept responsibility for this.
"The WSCIJ stands by its intention to award the Vice President the Integrity Specialty of its Anti-Corruption Defender Award.
"The board, however, shares his decision to excuse himself this year based on recent happenings."