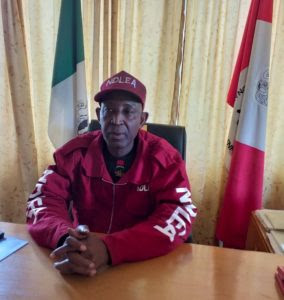 The Plateau Command of the National Drug Law Enforcement Agency (NDLEA), says it arrested 320 suspected drug dealers and secured 101 convictions in the last 11 months in the state.
This was contained in a statement by its Commander in the state, Alhaji Ibrahim Braji, to mark the 2020 International Day Against Drug Abuse and Illicit Trafficking.
The United Nations General Assembly set aside every June 26, as International Day Against Drug Abuse and Illicit Trafficking, to create awareness on the dangers associated with drug abuse and illegal trafficking.
According to Braji, the command had also rehabilitated 219 drugs addicts and seized huge quantity of hard drugs during the period under review.
"In last eleven months, the Plateau Command of the NDLEA has successfully arrested 320 and prosecuted 101 suspects.
"We have also counselled and rehabilitated 219 drugs dependents and seized various drugs in tons during the period under review.
"Various flash points within the command were being raided by our men to free the state from hard drugs,"he said.
READ ALSO: NDLEA Destroys 16, 146 kg Of Illicit Drugs In Bauchi
The Commander decried the upsurge in the consumption of illicit drugs and misuse in the state, owing to the outbreak of the novel Coronavirus (COVID-19).
"In last the months, there has been increase in drug abuse and misuse due to COVID-19 pandemic.
"Drugs like chloroquine, cough syrups with codeine, among others are being seriously abused all in the name of prevention from the dreaded disease," he said.
Braji, advised the public to always adhere to doctor's prescription in the treatment of ailments rather than resort to self medication and the use of hard drugs.
He also called on the people to cooperate with the agency in its bid to rid the state the menace of the use of illicit drugs.
The Commander thanked the state government and other security agencies for supporting NDLEA in carrying out its mandate.
The theme for this year was: "Better Knowledge for Better Care." (NAN)