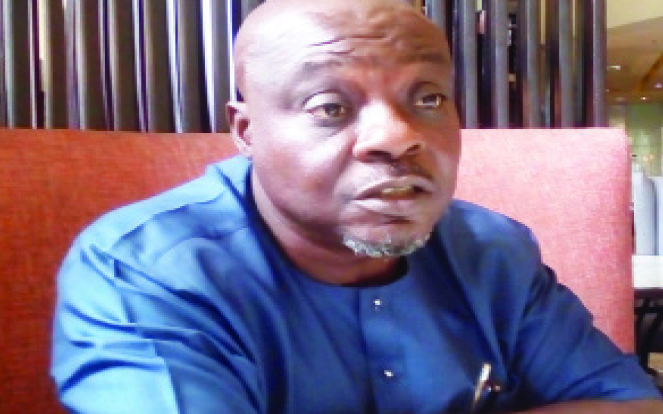 African Democratic Congress (ADC) gubernatorial candidate in Lagos State, Mr. Muyiwa Fafowora, has pledged to fix the perennial traffic gridlock in Lagos State within a few months if elected into office.
Fafowora made the pledge in a chat with journalists at the weekend, stressing that Lagosians have suffered so much in terms of loss of man hour and businesses.
He said the time had come to give a new lease of life for the people, even as he berated the All Progressives Congress (APC) administration, which he said, had been in control of the state for many years, but had failed to tackle the menace of traffic gridlock which had led to huge losses of business across the state.
The candidate maintained that lack of vision on the part of government and developers who built tank farms in Ibafo without proper planning, was responsible for the traffic gridlock in Tin Can and Apapa axis.
He added: "If you know Tin Can Port in 70s, there was no development around that place. So, in the Ibafo area, trucks will park there, pick up consignments in the Tin Can Port, take them to various destinations.
"But, when we began to experience petroleum shortages, developers went to Ibafo and turned them into tank farms. There is no more access for trailers that want to pick up in the ports, which is lack of vision.
"Most people will not know that Kirikiri was an island, because when they were developing the maximum prison, government knew people were going to do life imprisonment.
"They did not want them to be in Ikoyi prison or the old prison on Broad Street. They were taking prisoners there by boats, so that even if the prisoners wanted to escape, there would not be anywhere to escape to."
He added: "Land owners later started selling what was carved out of Kirikiri. That is why you now have industrial park and residential. My government will decongest the roads within a very short time. I will tell you that I have the strategy to fix the perennial Lagos traffic gridlock in a couple of months on assumption of office," Fafowora said.
READ ALSO: SPECIAL INTERVIEW: Why Atiku Is Better Than Buhari As Nigeria's President – Anike
Fafowora noted that the major issue on Apapa road congestion was because the government had allowed the problem to linger for so long without taking into consideration the enormous economic loss to the state.
He said that after the civil war, Nigeria was so much in a hurry to develop, and so there was port congestion because government wanted to start building and oil boom gave opportunity for all that to happen.
He stressed that the time had come for a review of some of the policies that took place then because of population growth and other statistics.
He noted that his government would give priority to road congestion in every part of Lagos, even as he singled out Apapa and Tin Can road for urgent attention.