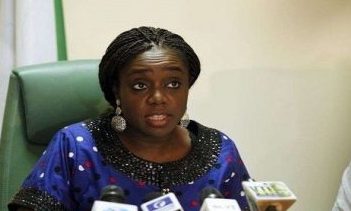 International rating agency, Fitch Ratings, has joined in the commendation of the Investors and Exporters foreign exchange window that was introduced by the Central Bank of Nigeria.
It said its transparency had improved banks' ability to access foreign currency as well as their liquidity positions.
The CBN on Monday had further liberalized the I and E end of the foreign exchange market, allowing dealers trade without getting express permission from it first.
According to Fitch, foreign exchange supply "has improved considerably" since the introduction of the window in April this year.
It noted that the window also known as Nigerian Autonomous Foreign Exchange Rate Fixing (NAFEX) which uses a market determined price "appears to be boosting foreign currency supply and the flow of foreign currency liquidity into the banking system. Improved access to FC means that liquidity pressures have, for now, eased for Fitch-rated banks.
"Foreign currency was in acute short supply through much of 2016 and early 2017, restricting imports and forcing several Nigerian banks to extend maturities on their trade finance obligations" it said noting that the window provides investors and exporters with a more transparent mechanism through which they can sell forex to willing buyers.
"In our opinion, NAFEX offers a more transparent alternative to accessing forex than is available through the other foreign-exchange markets in the country. Several exchange rates operate in Nigeria. Authorised banks act as intermediaries, clearing funds supplied by portfolio investors and exporters and ensuring timely execution of settlement for buyers.
"NAFEX introduces yet another exchange rate, which adds to the confusion, but its rates are set by market participants and this is already attracting greater volumes than other exchange mechanisms. Access to forex is essential to boost growth in the country's highly import-dependent economy. The ability of market participants to set their own rates under NAFEX is also forcing down exchange rates on the parallel markets.
"This is positive for the banks as it helps to draw funds back into the banking sector. Over time, exchange rates may converge, but this will depend on a range of market and political considerations. The CBN can intervene on NAFEX, but we understand from our recent discussions with banks that CBN interventions have been limited.
"Despite its short record, volumes transacted through NAFEX are growing. The CBN was the main supplier of forex during the height of the forex liquidity crisis and it still sells forex to the market through regular auctions, with banks acting as intermediaries.
Its official exchange rate is NGN305 to the US dollar but it sets alternative official rates at its forex auctions and different rates apply for retail, wholesale, personal and small business purchasers of forex.
"NAFEX rates have averaged about N380 to the dollar recently and volumes are reaching about $1 billion a week, according to these discussions. While the improved forex access is credit positive for banks, the ratings of all the Nigerian banks remain constrained by our sovereign rating of 'B+'/Negative".