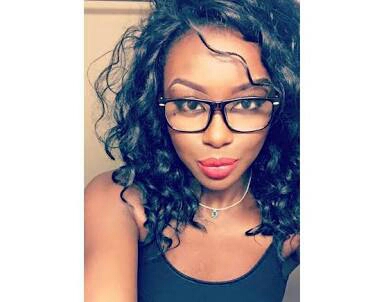 If you wear glasses on a daily basis and love putting on makeup, you probably understand the struggle of doing your makeup in a way that compliments your frames.
Sadly, the struggle does not just end there.
From the crease your glasses leave in your makeup when you take them off to the feeling of your mascara-ed eyelashes brushing against their lenses, there is a whole bunch of inconveniences that bespectacled beauties face.
In this article, we have put together a simple makeup tutorial and some handy hacks to help you rock any makeup look with those glasses.
How To Do Your Makeup If You Wear Glasses
First and foremost, if you have trouble seeing the mirror without your glasses on, get yourself a magnifying mirror to make the process easier. A lot of vanity mirrors come with two sides, an ordinary mirror and a zoomed-in one.
What You Need
Primer
Foundation
Concealer
Setting powder
Eyeshadow
Eyeliner
Mascara
Blush
Makeup brushes
Step By Step Procedure
Step 1: Prep Your Skin
Wash your face with a gentle cleanser and apply toner and moisturizer before you begin your makeup routine. Next, apply a primer to even out your complexion and boost the longevity of your makeup.
Step 2: Foundation
Once you have your primer in place, gently apply foundation all over your face or on the areas where you see redness and unevenness.
Step 3: Concealer
Using a color-corrector and concealer, particularly under your eyes, will go a long way in preventing your eyes from looking sunken under your glasses. Apply a concealer that is one shade lighter than your foundation to brighten your under-eye area significantly. This step will also help eliminate the shadow effect that glasses tend to create.
READ ALSO: https://www.nextedition.com.ng/trendy-hair-cuts-for-ladies
Step 4: Powder
Take a small amount of setting powder and dab it under your eyes. This will help lock the concealer in place, keeping it from creasing and making it stay on a lot longer. Next, apply powder on your T-zone or the shiny areas of your face to even out its texture. You can also add some blush for a subtle flush of color.
Step 5: Brows
Brush your brows from the head to the arch. Then, use a brow powder to fill in the sparse areas of your eyebrows.
Step 6: Eyes And Lips
Apply a light matte eyeshadow in a neutral color to your lids. Add some eyeliner using a waterproof gel liquid liner. Next, curl your lashes and apply a ton of volumizing mascara on your lashes. For the finishing touch, apply your favorite lip color to enhance your pout.
Finally, what you get is – a simple, chic makeup look that is perfect for daily wear under your glasses.
Now that you know how to wear makeup with glasses, here are some expert makeup tips that will come in handy for you. Here's what you need to know.
Makeup Tips And Tricks For Glasses Wearers
If you cannot see without your glasses and need to apply makeup, your first investment should be a good-quality magnifying mirror.
To prevent your long lashes from hitting the lenses of your glasses, try curling your lashes to give them a lift and pull them away from the lenses.
Always opt for a creamy, long-wearing mascara formula that won't smudge onto your lenses through the day.
Build the intensity of your mascara at the roots of your lashes instead of the tips.
Skip the very dark smokey eyeshadow look, and go for a light and natural contoured eye look instead.
Use a mattifying setting spray if you feel your makeup slipping under your glasses.
Source: STYLECRAZE