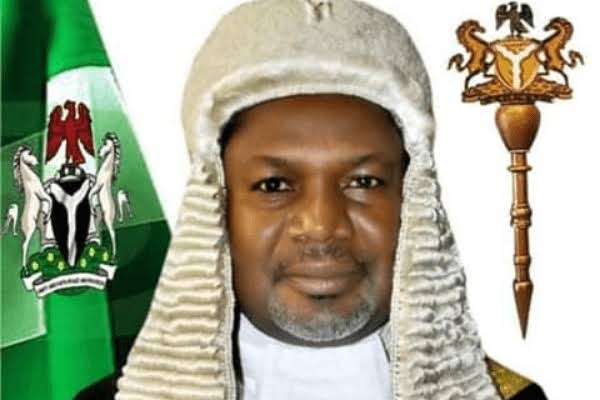 Speaker, Benue state House of Assembly, Mr. Titus Uba, has called on the Tiv Socio-cultural organisation, the Mzough u Tiv in the United Kingdom (MUTUK), to rise and save Tiv land and entire Benue people from total cleansing and possible takeover of their ancestral land by marauding Fulani Herdsmen.
Mr. Uba made the called while speaking at the 2021 Conference of the Mzough u Tiv in the United Kingdom held in Dagenham, London.
According to a statement made available to journalists by his Chief Press Secretary, Wuese Orshi, the speaker alleged that there is a deliberate attempt by some enemies to re-write the history of Benue State by reducing it to a poor beggarly condition through the activities of marauding Fulani herdsmen who keep attacking Benue people from the borders of Nasarawa and Taraba States.
He also alleged that while the heinous acts are carried out on Tiv land and its people, the federal government keeps looking the other way as if Benue citizens are not Nigerians.
The speaker stressed the need for the Mzough u Tiv to rise and save their land and people from this group of marauders saying their voice can always be impactful on sundry matters.
READ ALSO: President Buhari Attends UN General Assembly In New York
He underscored the importance of River Benue to the economy of the state and appealed to the Mzough u Tiv in the diaspora to set all her machineries in motion to prevail on her contacts with various International Organizations and the Federal Republic of Nigeria to dredge River Benue as soon as time permits since it's shallowness has made Makurdi prone to incessant flooding.
He also explained that the privatisation of moribund enterprises by the state government is meant to streamline the cost of governance and urged the people to take advantage of this window of opportunity as individuals or corporate bodies to buy into the privatization move of the State Government.
He expressed hope that the privatization policy will go a long way in reviving the non – functional industries to generate employment for the teeming Benue youths and also boast the Internally Generated Revenue, (IGR) of the State.
While he extended Governor Samuel Ortom's felicitations and happiness for the privilege to attend this year's MUTUK event Mr. Uba further intimated the people of his 2023 gubernatorial ambition, saying he is looking forward to getting their various inputs as to how they can consolidate on the gains of the present administration when elected.