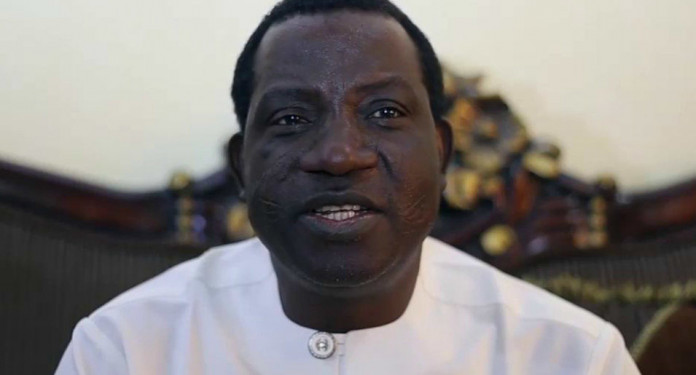 Gov. Simon Lalong of Plateau has chided community and religious leaders in the state for hiding and protecting criminals in their domains.
Lalong spoke with State House correspondents after he and a delegation of the Church of Christ in Nigeria (COCIN) had a closed door meeting with President Muhammadu Buhari on Tuesday at the Presidential Villa, Abuja.
He said that there was no way peace and stability would thrive if community and religious leaders did not expose criminals in their domains.
The governor said that the visit of a delegation of COCIN leadership in Plateau was at the invitation of the President.
He said he had on Monday paid a condolence visit to the Chief of Army Staff over late Gen. Idris Alkali, adding that his condolences were also extended to the Minister of Defence and President Buhari.
Lalong said that he was working tirelessly to restore peace to Plateau as he applied and got Buhari's approval for the deployment of a special mobile police squad to the state.
He said that he was also working towards rehabilitating Internally Displaced Persons (IDPs), adding that he set up a committee which would submit its report on Tuesday.
"The only one that put us back was the killing of the general and I have also charged community leaders just like Mr President said — If you want to ensure that there is peace in place, community leaders and religious leaders must also come out and expose criminals within their domain.
"When they commit crime and community or religious leaders try to protect them, that is when we have problems.
READ ALSO: BREAKING: Gunmen kill man, abduct daughter in Katsina
"If they had exposed the killers of Alkali earlier, all these things would have been solved but there you have religious leaders who claim to be religious, who claim to community leaders hiding criminals.
"They may not like me but that is what I am doing; I have charged and said yes you want government to work but if I catch you, If I catch criminals in your domain, we will hold the traditional ruler responsible; we will hold the community leaders responsible.
"You cannot say you live in a community and you do not know who criminals are and who good people are,'' he said.
He said that some people prevailed on him to stop the investigation on the death of Alkali but he insisted that the killers must be unveiled.
Lalong appealed to people in the state to learn how to co-exist peacefully, irrespective of religious, ethnic, cultural or other differences.
The Plateau Police Command on Monday arraigned 19 suspects at a Jos High Court in connection with the disappearance and death of Alkali.
The suspects were accused of killing the retired army officer, who was declared missing on Sept. 3 while traveling from Abuja to Bauchi.
On Sept. 29, his car and other personal effects were found at a pond in Dura-Du community of Jos South Local Government Area of Plateau.
On Oct. 30, his body was found in an abandoned Well at Guchwet in Shen village of Jos South Local Government Area, and was buried by the military on Nov. 3 in Abuja.