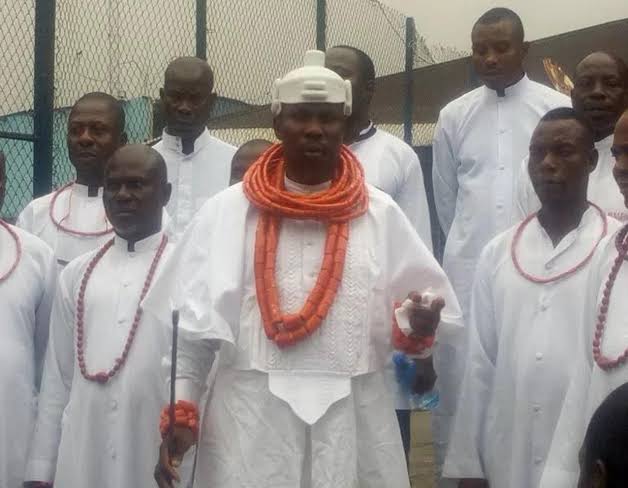 The Ijaws of Gbaramatu kingdom in Warri South-West Council of Delta State have reiterated their determination to follow through their threat to shut down all oil and gas operations in their homeland following alleged unacceptable level of marginalization, oppression, relegation, unemployment, suppression and deprivations brought to them by the Federal government.
They said the marginalization was perpetrated by government in spite of their huge contributions to the revenue base of the federal government through their oil and gas resources.
Addressing a press conference at Oporoza, the headquarters of Gbaramatu, at the weekend, the Fiyewei of the kingdom, Mr. Godspower Gbenekama, on behalf of the Gbaramatu Traditional Council of Chiefs, said that the Ten (10) days ultimatum issued earlier to the government to address their demands remain sacrosanct saying that "we have stayed silent for too long. We will be silent no more."
READ ALSO: IPDI Laments Invasion Of Okomu Community By Security Men
Mr. Gbenekama listed their demand to include the commencement of the Export Processing Zone (EPZ) Gas Revolution Industrial Park, Ogidigben and Deep Sea Port, Gbaramatu project; restart of the Omadino-Escravos road project; immediate halt of the current bidding process for the 57 Marginal Fields until competent Gbaramatu indigenes are given the right of first refusal.
Other demands are; the immediate relocation to Gbaramatu of the Floating Dock/Ship Building Yard and a clear path to employment and appointment opportunities for qualified Gbaramatu indigenes," he stressed.
According to Chief Gbenekama, "we do not look forward to inflicting more financial burden on the Federal Government during these COVID-19 times, in four (4) days, we will shut down all exploration activities in our homeland."
It would be recalled that they had earlier issued a 10-day ultimatum that will expire in the three days.