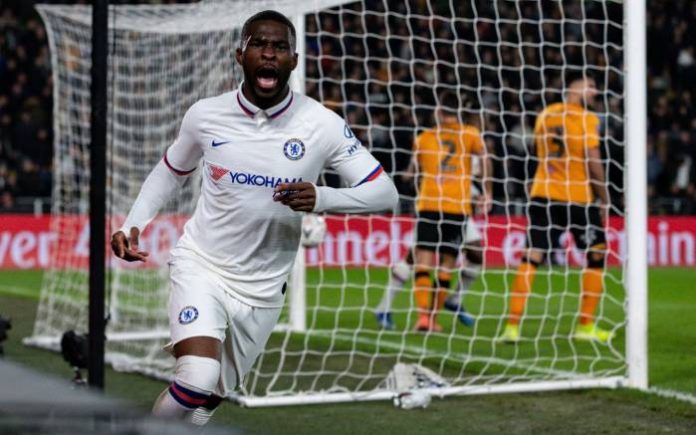 Frank Lampard described this game as the story of his team's season.
His Chelsea players were cruising into the fifth round of the FA Cup before finding a way to make it difficult for themselves.
They managed to hold on for victory this time despite their lead through Michy Batshuayi and Fikayo Tomori being halved when Kamil Grosicki's free-kick deflected in off Mateo Kovacic. Against Newcastle
and Arsenal in their previous matches they were not so lucky and dropped points.
Lampard won the Cup four times as a player but expects improvements from his players for him to win as a manager, and for them to stay in the top four of the Premier League.
"It's the small story of our big season," Lampard said. "It's a hard one for me because we work hard and then on match day people are in front of goal and it is not coming off for us. We have to keep working on that because that will define you.
READ ALSO: EPL: Arsenal Held Again By Late Sheffield Leveler
"I feel like a broken record. I keep saying the same, we have the lion's share of possession and 15 to 20 shots on goal but we are not making that count in terms of goals and firm, firm results."
It was going to plan when Batshuayi opened the scoring after six minutes, finishing off a sweeping move that started with Kovacic's 60-yard pass that saw Chelsea go from defence to attack.
Lampard was pleased with Batshuayi restoring his confidence with his first goal in 14 games, particularly with Tammy Abraham injured, Olivier Giroud wanting to depart and a move for Edinson Cavani proving difficult.
But the Chelsea manager did not like the way his players failed to put the game to bed. George Long pulled off a string of excellent saves – the best from Ross Barkley and Mason Mount – but Lampard expected his side to kill the game.
"When things don't come off we have to keep doing the same good things, don't try a Cruyff turn, don't try to chip a pass without real care. When we do that we are not a good team," he said. "When we play well we are a good team but we don't have the finish and it allows teams to stay in the game until the 94th minute so we cause our own problems on that front.
"There [were] more goals to be had after the second and more control of the game. It's frustrating, we are making mistakes in the final 10 games to allow them to run at our goal.
"We talk, we work and we work but without those details we cannot close the gap which is what we want to do. It has to be a constant message from me.
"The lessons are clear and we have to accept these examples here and
against Newcastle and Arsenal."
Hull set up the nervy finale when Grosicki's free-kick took a massive diversion to beat Willy Caballero.
"We tried to stay on the front foot. It's easy to say, 'Get after them'. But they can play around you, they're top internationals," said
Hull manager Grant McCann. "We will take a lot from the second-half.
After going two-down, I was pleased with the response."
Source: The Telegraph