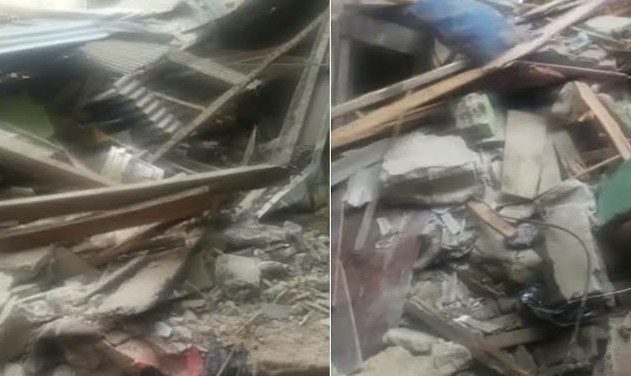 Four people have been rescued from the building which collapsed at Egerton Square, Oke Arin, Lagos Island, on Monday.
The Lagos State Emergency Management Agency (LASEMA) announced this in a statement.
"The building had been marked by LASBCA for Demolition, which started yesterday. The officials were on top of the building when some scavengers tried to remove the doors on the ground floor and the remaining parts of the building collapsed on them," the statement read.
"The four scavengers sustained minor injuries and have been taken to nearest hospital."
A resident told TheCable that the incident happened around 3:45pm on Monday.
READ ALSO: Building Collapse: Red Cross begins 'Back to School' campaign for survivors
Officials of the Lagos State Building Control Agency (LABCA) were demolishing a house beside the building when it caved in.
Kehinde Adebayo, spokesman of LASEMA, had earlier told TheCable that a rescue team was on its way to the scene.
"We are currently on our way to the place. As soon as I get more update, I'll get across to you," he had said.
The development is coming five days after 20 persons, including school children, were killed in the Ita-Faaji area of Lagos Island.