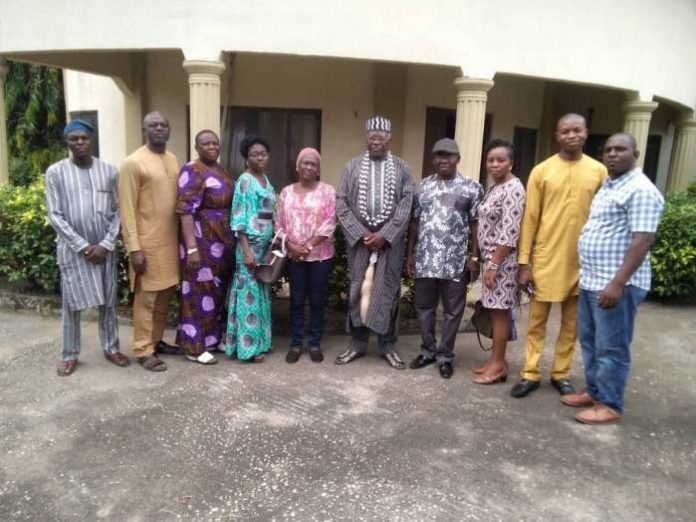 As part of activities marking its 2019 press week, the Nigeria Union of Journalists, Benue State Council, on Monday visited the Ter Makurdi, Chief Sule Abenga and the Internally Displaced Persons, (IDP), Camp at Abagena Makurdi, where they donated relief materials to the IDPs.
Making the donations, the Chairman of the union, Mrs. Victoria Asher accomapnied by members of her Executive and members of the press week committee, called on government to speed up arrangements for the IDPs to return home.
Handing over the items to the camp commandant the state NUJ chairman expressed concern over the plight of the people saying their continuous stay in the camp was demeaning.
Mrs. Asher said the council decided to visit the camp to present its widow's might to cushion their sufferings and commended the Eunice Spring of Life Foundation for partnering the NUJ and supporting with the exercise books.
READ ALSO: NUJ Press Week: GM Voice Newspaper Charges Journalists To Participate
The commandant, James Iorkyaa represented by the assistant, Solomon Azulo thanked the NUJ for the gesture and promised to ensure judicious use of the relief materials.
Some of the items donated by the journalists included bath room slippers, toilet tissues, detergents, sanitary pads and exercise books.
The team also paid visits to the Ter Makurdi, Chief Sule Abenga where the Press Week Committee chairman, Mr. Terlumun Nyifyan intimated him about the press week and solicited his support.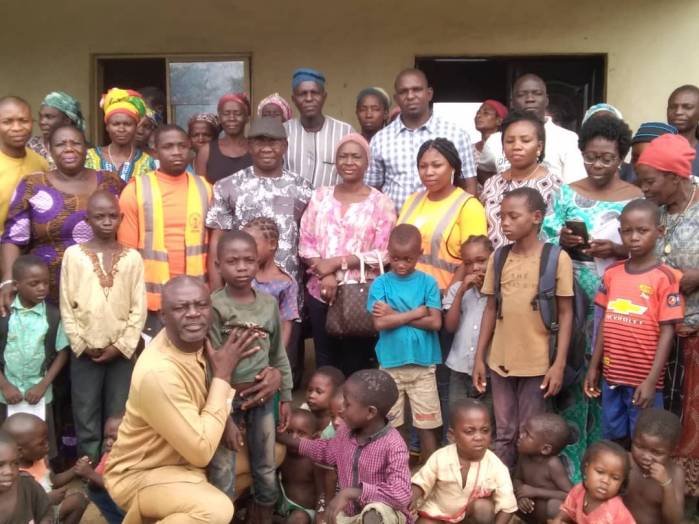 Nyifyan noted that Chief Abenga has maintained a long standing cordial relationship with the press hence the choice to visit him and get his fatherly blessing.
Responding, the Ter makurdi who acknowledged the role of journalists in projecting happenings in the state, thanked the NUJ for the recognition and visit and wished them success in their celebration after which he pronounced his fatherly blessing on them.