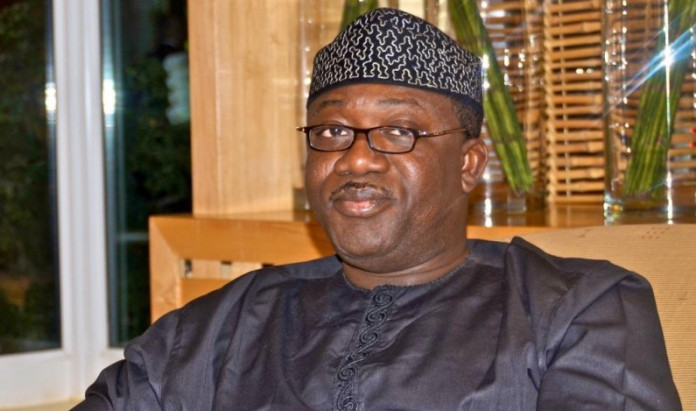 The Minister of Mines and Steel Development, Mr Kayode Fayemi,on Tuesday updated President Muhammadu Buhari on state of Ajaokuta Steel Company in Kogi and the Aluminium Smelting Company (ALSCON) in Ikot Abasi.
Nigeria's only aluminium smelting plant, ALSCON, was shut down in 2014 following crippling protests embarked upon by the company's staff against poor working conditions, dwindling productivity and spiralling debts.
The management of ALSCON, Russian aluminium giant, United Company Rusal Plc., dismissed almost all local personnel of its workforce.
Fayemi told State House correspondents that the meeting with Buhari was to update him on the companies' level of development towards bringing them back to life.
He revealed that a definitive solution to the sale of Aluminium Smelting Company was being canvassed through the efforts of Vice-President Yemi Osinbajo.
"The president asked for an update on Ajaokuta and the Aluminum Smelting Company in Ikot Abasi. I came to brief Mr. President on the development to ensure these companies are back to life.
"I told him about the efforts that Mr. Vice President was leading, on ensuring that we have a definitive solution to the sale of Aluminium Smelting Company in Ikot Abasi, and that we also move forward in the resolution and agreement reached on Ajaokuta Steel so that we get ready for the second concessioning.
"We have appointed an Adviser; we have appointed a new leadership there because the term of the last leadership has expired. Those were the things we updated Mr. President on.''
The minister stated that the government was emphasising solid minerals development as a vehicle for diversification of the nation's economy.
He added that mineral resources had contributed significantly to the GDP and revenue.
"This year alone we have exceeded the target given to us. If you look at the Bureau of Statistics report you will see that the two sectors that have contributed immensely to the GDP are agriculture and solid minerals.''
(NAN)