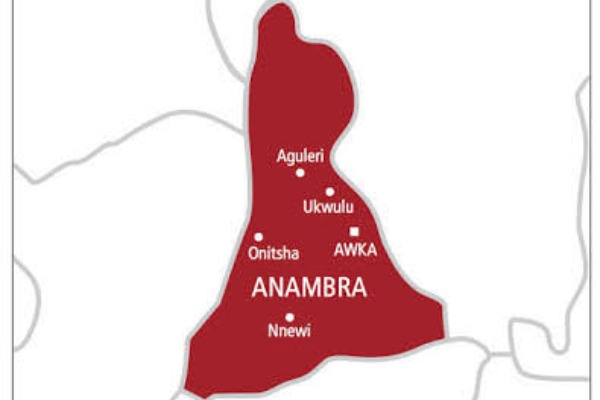 Following the suspension of the traditional ruler of Eziagulu-Otu in Anambra East local council, Igwe Peter Ikegbune Udorji, who was among those that travelled to Abuja without state government's approval, a contender to the throne, Michael O. N. Enemuo, and two others have asked an Otuocha High Court presided over by Justice Ozor H. Ozor to restrain the government from issuing a fresh certificate of recognition to any other person except himself.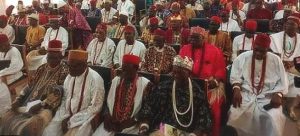 Before now, two other contenders, Peter Chikwenze Anielutu and Obiora Nnechi Mmorah, had been in court with Udorji, but withdrew, leaving Enemuo and the suspended ruler.
In a motion for interlocutory injunction, Enemuo averred that he had been in court with Udorji because he was the one selected by his community to be their ruler before the government issued a certificate of recognition to his opponent, Udorji, without waiting for the final determination of the case.
He said that now that Udorji was suspended for one year, he reliably learnt that there were moves by government and its agents to issue certificate of recognition to "one Chief Lawrence Anakpulu Nwofia who is a total stranger" to the rulership contest, even as his suit with Udorji was yet to be disposed of.
In an affidavit in support of the motion, Enemuo prayed the court to, among other reliefs, declare him as the person that was "duly selected, presented and coronated as Igwe of Eziagulu-Otu community, entitled to be issued with certificate of recognition by the Anambra State government."
READ ALSO: Suspended Anambra Monarch Begs Obiano For Forgiveness
He said that since the inception of this suit, he had been in court with the now suspended Udorji over the Igweship throne of Eziagulu-Otu community for the determination of who should be issued with the certificate of recognition between both of them.
He also averred that since the inception and pendency of the suit, no other person from Eziagulu-Otu community had expressed interest in the throne, except Udorji, the third defendant.
He stated that when he was suspended, the state government invited Nwofia who had been living in Lagos, to be issued with a certificate of recognition as traditional ruler of Eziagulu-Otu community.
He said that without waiting for the court to determine the rightful candidate to the throne, the "government has taken steps to install a total stranger in the person of chief Lawrence Anakpulu Nwofia as Igwe of Eziagulu-Otu community."
Enemuo contended that the state government and its agents had no right to interfere with the subject matter of the suit, stressing that unless the government and its agents were restrained, they would issue Nwofia with certificate of recognition and his loss would be irreparable and could not be compensated in damages.