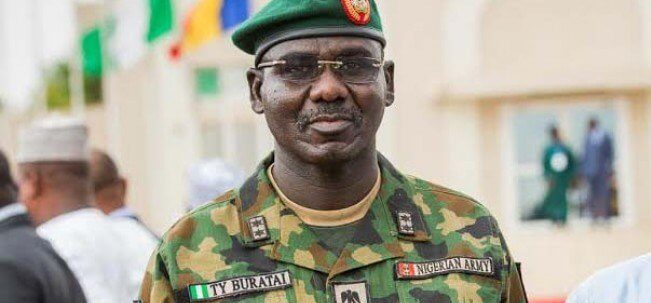 The Nigerian Army, has commenced Exercise Atilogwu Udo 1 (Dance of Peace).
The exercise, according to the army is to ensure that Ndigbo return home and have a peaceful Yuletide Celebration.
According to Deputy Director, Public Relations 82 Division of the Nigerian Army, Col. Aliyu Yusuf, who disclosed this in a statement in Enugu on Thursday, the exercise will kick off on November 1, with a route march.
He said the march will commence from 82 Division Dragon Sports Complex by 5:30 a.m.
Yusuf therefore urged residents of Enugu and its environs not to panic if they see movement of large numbers of personnel of security agencies on Friday.
READ ALSO: Nigerian Army Captures 2 Boko Haram Members On Its Most Wanted List
The statement read: "In addition to serving as the usual monthly exercise, the route march will kick-start "Exercise Atilogwu Udo 1'', which has been scheduled to take effect from Nov. 1 to Dec. 23.
"During the route march, there will be the usual movement of the military, the police and personnel of other security agencies from Abakpa Cantonment through some selected parts of Enugu metropolis.
"The special route march, which is part of routine military exercise, is aimed at sensitising and displaying to the general public the readiness and determination of security agencies to continue to synergize and collaborate.
"This inter-agency collaboration will further achieve maximum successes in executing military/paramilitary Operations and Exercises; particularly the oncoming and week-long Exercise Atilogwu Udo 1.
"The route march is also a medium of galvanizing civil/media support''.
Earlier on Thursday, in Enugu, the Chief of Army Staff, General Tukur Buratai assured that the Operation was not targeted at any group or individual in the South East.
He gave the assurance at a two day Civil-Media-Military Relations Summit organised for the SouthEast zone tagged 'Galvanising citizens support for Millitary operations in Nigeria through the Media'.
Buratai said that besides securing lives, the exercise will afford the military the opportunity to get close to the public through outreaches like health services, road construction etc.