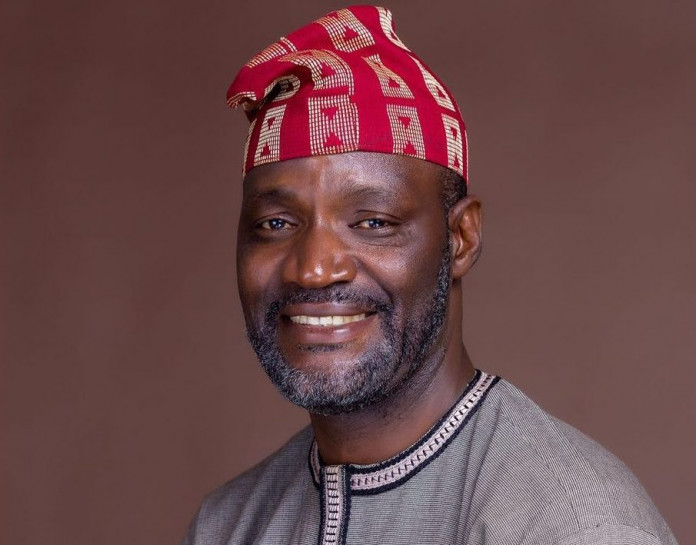 In the first part of our interview, former National Legal Adviser to the Peoples Democratic Party (PDP), who is also former Attorney General and Commissioner for Justice, Kaduna State, Mark Jacobs, spoke on the performance of the All Progressives Congress-led Federal Government two years after he took over power. In this concluding part of the interview with our Managing Editor, IBANGA ISINE, the PDP chieftain says: Governor El-Rufai Is Destroying Kaduna State
I want to talk like a citizen and not a political opponent. The first thing that worries me is if you walk out on the street now, you see abject poverty, hunger and suffering biting hard on the people. Small businesses are folding up. Shops along Abeokuta Street, Jos Road, Kano Road and in Kaduna Metropolis are witnessing very light activities. Businesses are collapsing and professionals are fleeing the state because their clientele has dwindled and their income is going and people are literally on the edge. They are barely surviving. Many can't provide for their families while poverty is growing, a situation that is not good for anybody. The pains are apparent in our society. I feel sorry for people in Kaduna State because what we have is more of an administration that spends so much money on propaganda than delivering on promises it made. When he brought out his scorecard, it was a shame because it's like a man who creates a syllabus, sets the examination, marks the exam and awards marks to himself. It is not only a very unholy thing, it is also unkempt and abuse of process that someone will assess and award himself a pass mark in a public exam. There are several projects this administration initiated and they have literarily backfired and are not working. For instance, I read in the newspapers that carried the scorecard that the Kaduna State Government spent N10 billion on the school feeding programme it started. And I know when the programme started, the propaganda and noise that preceded it were unprecedented. The government wanted to score a cheap point and some people told them to watch out, this thing is not sustainable. Most of us have children in primary schools. I prefer to feed my children. We called for caution but nobody listened. We have a government that believes its decisions are like the gospel and cannot be challenged or corrected. Lo and behold, a few months after commencement, the same government stopped the programme. When asked why the governor said the funding he expected from the office of the vice president didn't come. He is in the same party with the vice president and was part of those who conceptualised the programme and the ones implementing it. Are they so disorganized they couldn't get funds from the office of the vice president who is in the same party? They went and started something when the funding was not available, where were they supposed to get the money from? Was it going to be his personal money or appropriated from the Federation Account? Once they want to make headlines, they go ahead and start things. El-Rufai woke up one day and abolished the VIO in Kaduna and appointed his own and called it Kaduna State Traffic and Environmental Law Enforcement Agency (KASTELEA). The ordinary person in Kaduna calls it 'Lacasera,' because they don't know the full meaning. Most of them are young people without basic educational qualification. He recruited them and gave them uniforms and sent them to the streets. As we speak, he is owing them over six months in salaries. Why did he abolish one organisation just to set up another when he cannot fund it? Is it that he wanted to get his own people to do the job. We have seen several cases like that. Now you hear the government talking about grazing reserves – carefully planned things that are targeted at taking the ordinary man's property and giving it to their cohort. We have a situation where the government is talking about selling state assets that were built during the time of Balarabe Musa. These people are running around to sell them and the government has not built one house. Not even a block. But they want to sell quarters that teachers are using or civil servants in the ministries are using. They have arranged to sell all of them and they haven't built even a block of flats. The same thing this governor did as a minister under President Olusegun Obasanjo. He was selling off government properties and demolishing others. It is the same thing he has come to do in Kaduna. He doesn't build but he is demolishing things. There are several places El-Rufai has demolished in Kaduna. Those places are left empty as I talk to you today. He went to some markets and demolished them and threw people out of their jobs and left the place empty. Those places are now occupied by pigs while others have become slums. Why were those places demolished if he had nothing to put there? He demolishes peoples' houses and I think he derives pleasure in exacting pain on people because he is a governor.
These are the things that are happening in Kaduna State. We have seen a crass approach to governance. All the elements of good governance are absent in this government. El-Rufai cannot walk around like Fayoye of Ekiti State and have children and other people come around to sing, play and dance with him. He cannot do it because the pain he has caused ordinary families is too much and ongoing. I learnt he wants to demolish one of the oldest markets in Tudun Wada area. I don't understand why he goes about demolishing things and exacting pain particularly on the poor. He is very serious about reclaiming lands but his friends are those who took over most of the carve-outs in Kaduna and build mansions and none of those properties are being touched. But he will look for where the middle-class and low-income earners have managed to build one or two-bedroom houses and demolish them, thereby making the people helpless. He started in Zaria before moving into Kaduna and demolished the small shops poor people were doing typewriting or selling little things to keep body and soul together. The irony is that he hasn't done anything after the demolition.
NE: Are you by any means insinuating that there is nothing good about the administration of Malam El-Rufai?
I am looking for it because, after the election, my dream was to see the promises he made come to pass. As a citizen, if the government succeeds, I will be happy. There is no way the government will do something good and it would not touch me. I live here, my family is here and we are a part of this society. So, if there is anything good I will benefit from it. But I have not seen what he has done. I heard them commissioning the Zaria Water Works and I thanked God that at least the people of the area will have water. But I was in Zaria and the people said there was no water in the taps. Why were we celebrating?
Yes. Of course, the project started long before the present administration came into office. But it is the present government that completed it. For me, who started or completed the project isn't important. What is important is let there be water when a poor man turns the tap. The piping and reticulation have not been done yet the whole world came celebrating that the water project has been completed. What is the use of the project if there is no water to drink? For me, it is still a phantom project. The government should stop being anxious about applause. They should do the work and if the work is there the people will acknowledge it. But they should not fill the airwaves and television screens with success stories when there is nothing to show.
NE: What is the situation in Southern Kaduna now?
We are seeing a lot of drama within the last two years. This administration for me is the worst as far as of handling security situations is concerned. I am talking about the security situation in Southern Kaduna. We had issues in the past but they were never handled like what we have now. A situation where the government would deliberately take sides with a section of the society that is being accused of attacking another side and begin to make statements or give a narrative that is completely on course with that of the alleged attacker. This is the first time Kaduna State is having a government that would take the narrative of one person or one group and adopts it as an official position. For me, that is the horror of the situation in Southern Kaduna. I see it as a grave injustice as far the democratic government is concerned. When a governor will deliberately say things that ought not to be said by statesmen.
NE: Could you please point out one thing the governor said which you strongly consider repugnant to peace and good neighbourliness in Southern Kaduna?
When the Fulanis were attacking various communities in Southern Kaduna, particularly between last four months of 2015 and January and February of 2017, the governor was on television several times to justify the killings by explaining why the attacks were occurring. The governor said the attackers came to take vengeance on Southern Kaduna communities. It was so horrifying because there is no proof of that up till tomorrow. We have challenged the governor to show proof. He went further to say he has followed and investigated and found those who are attacking Southern Kaduna communities to be foreign Fulanis who suffered attacks in in 2011and that he had followed them to neighbouring countries like Chad, Niger Republic, and the Cameroon and had, in fact, paid them so they would stop attacking our people. For God sake, the governor of a state who took an oath on the Holy Quran to protect lives and property will tell the world he has identified the killers of his people and instead of bringing them to justice as foreign mercenaries he rather used public funds to pay those people so they stop the killings? Such narratives are so unbecoming of any governor and it was from him also we learnt for the first time that Southern Kaduna leaders, particularly our bishops were merchants of violence. He said they were the ones encouraging all the attacks on our people. That was not just very unkind but was wicked for the governor to say that our church leaders who bore the pains of burying hundreds of our people are the ones behind the killings. I listened to that interview and I shed tears because it is inhuman. He said so on television and I have the tape. He said it was Southern Kaduna religious leaders who, in anticipation of foreign aid masterminded the killings. About 99.9 percent of the victims are Christians and they were being buried by church leaders and someone would come out and say the church leaders were the ones planning the execution of their members? That was most gruesome and unkind. I have never seen or heard of such absence of empathy on a people and to make it worst, this same governor has elected to arrest and prosecute the victims of the attacks. In our towns and villages in Southern Kaduna, we have records of some of our youth that have been in detention. Most of them were arrested arbitrarily and were not found at the scenes of attacks. They broke into homes in the night and arrested young people and sent them to prison. So many of them are now in detention centers all over the place. When you ask most of them where they were at the point of arrest, they will tell you there were sleeping when soldiers surrounded their homes and called them out while others got their doors broken before they were picked up on the orders of the governor.
To the best of my knowledge, we don't know of any herder who has been arrested and detained by the government. The few our people arrested and handed over to the government, nobody knows their whereabouts now. In fact, what we have heard is that they are being released quietly by the government.
NE: What have you done to ensure justice is served on those who have caused your people such pains?
We are at the point of initiating an action but the trauma we have passed through is such that we find it difficult to think straight. We don't even know what will happen next. The federal government did not help matters because when the chief of army staff along with his GOCs decided to launch the so-called operation 'Hardin Kunama' and they came to Kafanchang and called some of us to a stakeholders meeting. I had an opportunity to address them and I told them the killers were not in the meeting. They live in the bushes. The military refused to go into the bushes to fish out the killer herdsmen. Some of the soldiers who spoke to us on condition of anonymity confirmed they were not given orders to engage the attackers. Even when our people identified where the attackers were hiding, the military refused to go after them. They stayed in one spot for three days with all the equipment and robots they came with. But after the publicity and the cameras were over, they packed and left Southern Kaduna. This government has not been kind to our people as far as security is concerned. But the worst of it is, they don't want us to speak about it.
NE: Have you ever been threatened for speaking out?
Virtually everybody has been threatened. The threats have been implemented in certain cases. We have several cases in court now about people who were arrested because they commented on the killings on the social media. While people who condemned the killings are standing trial, those who committed the crimes have not been arrested. It is such a shame such is happening in a country we call Nigeria and the world is keeping quest.