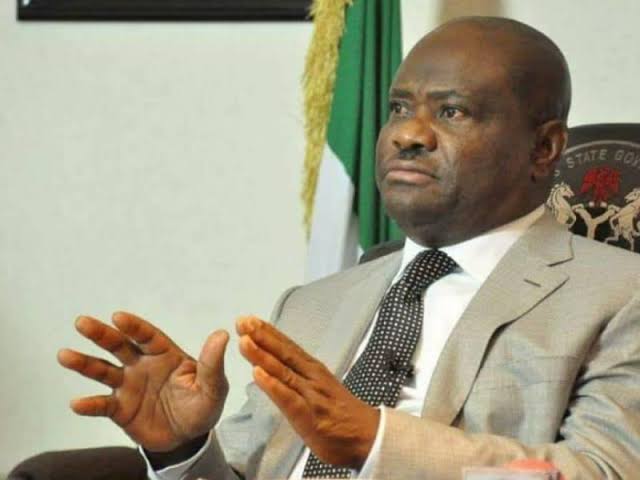 Two former commissioners in Rivers State, Ibinabo Michael-West and Dr. John Bazia, have hit back at Governor Nyesom Wike, for describing them as 'political neophytes' and people of 'slippery characters'.
Michael-West served as Commissioner for Transport during Wike's first tenure, while Bazia was Commissioner for Chieftaincy and Community Affairs.
Wike had during a television programme on Friday described the two ex-commissioners, who dumped the Peoples Democratic Party (PDP) for the All Progressives Congress (APC) as disgruntled elements, alleging that they siphoned state funds.
But West, who also spoke on radio in Port Harcourt on Saturday, challenged Wike to show proof that he diverted government funds to his private accounts while serving as Commissioner.
READ ALSO: Anthony Joshua Knocks Out Rival Kubrat Pulev To Retain Heavyweight Titles
"I challenge the Governor of Rivers State to provide the individual account I used in collecting revenue and also list names of the companies that paid in the money to the accounts and the tellers within 24-hours for Rivers and Nigerians to see. Otherwise, I am going to consult my lawyers and they will take an appropriate step.
"The account where revenues were paid in when I was commissioner was nominated by the Chairman of the Rivers State Board of Internal Revenue in Heritage Bank."
Similarly, Bazia, while also speaking on Today FM in Port Harcourt, said Wike lacked credibility.
"Look at the house he (Wike) is building in his community, it is like a whole community on its own. Where did he get the money from? And he has the audacity to say people are thieves. Who is a thief here?
The PUNCH