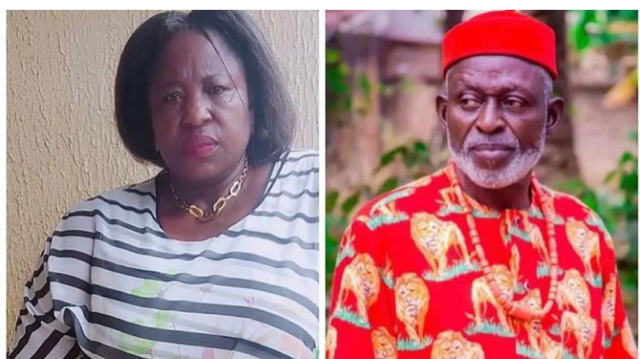 Nollywood actress and preacher, Eucharia Anunobi, has called on Nigerians, especially those in the movie industry, to pray for the release of their kidnapped senior colleagues, Mrs Cynthia Okereke and Mr. Clement Agbogidi.
The duo were reportedly kidnapped in Enugu states some days back, with the kidnappers demanding a ransom of N100 million.
Anunobi who made this call on her Instagram page said, "I implore you all to arise and pray for these senior colleagues of mine who were kidnapped in Enugu, that our good Lord will preserve them and ensure that they will be released soon to join their families @okerekecynthia21 @clemsonagbogidi.
She described the kidnap as an attack on all as actors and actresses and the whole of the entertainment industry and expressed worry that if this menace is not curbed now, the entire industry will be grounded.
READ ALSO: Akwa Ibom North West: Udom Ekpoudom Seeking Cheap Popularity, Unmerited Pity
"Our source of income will be shut down. The movie industry has come to stay, we cannot allow it to be pulled down now. This is an industry that has millions of people under it's canopy.
"We cannot keep quite and be silent. What happens to one, happens to all. Let us save the living and not only post and clamour about only the dead and the sickened among us."
She further called on all and sundry to cry out against the insecurity in the country and prayed also that the security agencies will find and rescue them soon.