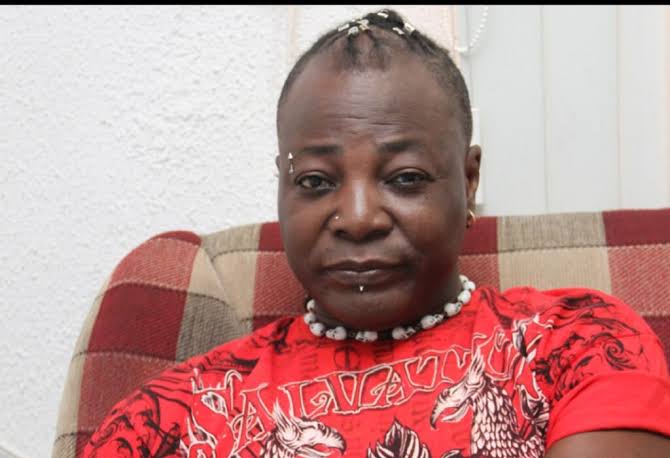 ‌Charly Boy joked that he wasn't mimicking Nigeria's Chief Justice whom netizens alleged disguised while in London to see Tinubu
Veteran Nigerian singer, actor and activist, Charles Oputa, better known as Charly Boy, has apologised to Nigerians after a viral photo of him sitting in a wheelchair at the airport emerged.
The thespian recently elicited mixed reactions after the picture made the rounds on social media, with many Nigerians expressing concerns over his health, since he is a cancer survivor. – Advertisement –
However, in a tweet shared on Saturday, Charly Boy assured everyone he was fine and not sick.
He went on to explain that he was just tired after walking for a long time and asked airport officials to help push him around.
READ ALSO: Murphy Afolabi's Death Saddening, Says Family
He wrote: "I apologize if I made anybody worry about me.
"No be say anything dey do me. I just lazy/tired as I dey waka upandown for airport. So I tell officials make dem just dey push me around."
Charly Boy in the same post, also found time for humour, joking that he was not trying to mimic Nigeria's Chief Justice, whom some netizens alleged disguised while in London to see President-elect, Bola Tinubu.
"I no dey form Chief Justice oooo and I no disguise myself to go see Tinubu for London sha." he also said. (The Niche)