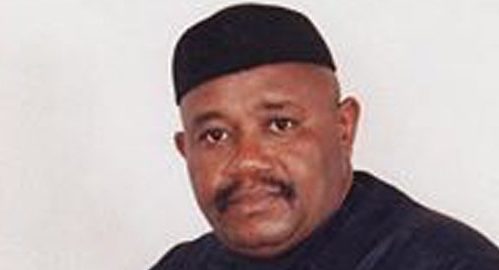 Nyerere Anyim, a chieftain of the All Progressives Congress, APC, and former governorship candidate of the party in Abia State, has commended Nigerians for their sacrifices in ensuring the survival of the nation's democracy.
He also extolled the citizenry and political class for the collective roles they have been playing in the 20 years of uninterrupted democracy and urged them not to relent in their efforts.
Anyim, who made the commendation weekend in an interview with the NEXT EDITION, also thanked God for sustaining the nation's democracy in the last two decades.
He said, "To have 20 years of uninterrupted democracy can only be the work of God, in spite of the challenges we are going through as a nation. I want to say that Nigerians have done well because without them, we would not be having what we have apart from God.
READ ALSO: Fuel Subsidy: Why IMF Recommendations To Nigeria Can Never Work – Onovo
"The political class irrespective of various shortcomings has equally done well to sustain this democracy so I can say that we have done better than it used to be in Nigeria's democratic experience."
Anyim also scored the three arms of government high, stressing that each arm has played its expected role for the survival of the country's democracy.
"If you want to talk about the political development of Nigeria, we cannot discuss it inasmuch as there is separation of power among the three arms; the Executive, Legislature and the Judiciary but the blending of these powers are what account for sustainable governance and democracy, in this respect, the Executive has played its roles over the years and the Judiciary too has played its roles as well as the Legislature," he said.
"Individually, they have done very well, inasmuch as we cannot rule out some inadequacies but their symbiotic efforts; the limitation among these three arms of government is what has been the driving force behind sustenance of democracy in Nigeria these 20 years. So the fusion of these three arms of government is what we have today as Nigeria's continuous democracy."