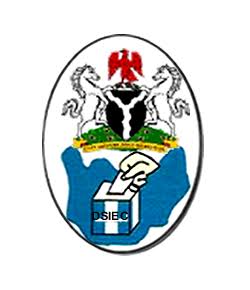 Ahead of the local government chairmanship elections across Delta State, aspirants have been urged to maintain a level playing ground as they go about their electioneering campaigns.
The call was made in Jesse by a chairmanship hopeful for Ethiope West Local Government come 2021, Mr. Israel Obukohow Tatsemi, while briefing journalists on the need for contestants to concentrate on their manifestos and how they would deliver on their campaign promises to the people.
Tatsemi, while expressing concerns over the zoning formula of the Ethiope West chairmanship to Jesse, said that it was the turn of Jesse to produce the next chairman of the local government.
READ ALSO: Appeal Court Affirms Okowa's Election As Delta Governor
He appealed to the Peoples Democratic Party (PDP) leaders in the area to allow Ward 5 in Jesse to produce the chairman, maintaining that in the history of politics in Jesse, the ward had not produced any political office holder, and urged the stakeholders to look into the issue.
Tatsemi asserted that he joined the chairmanship race to bring dividends of democracy to the people of Jesse of Idjerhe Kingdom.
The aspirant, while expressing worries over the under development of the area, said that if voted into power, he would focus on youth empowerment, infrastructure, schools and other social amenities that would make life meaningful to the people of Jesse, Mosogar and Oghara respectively.