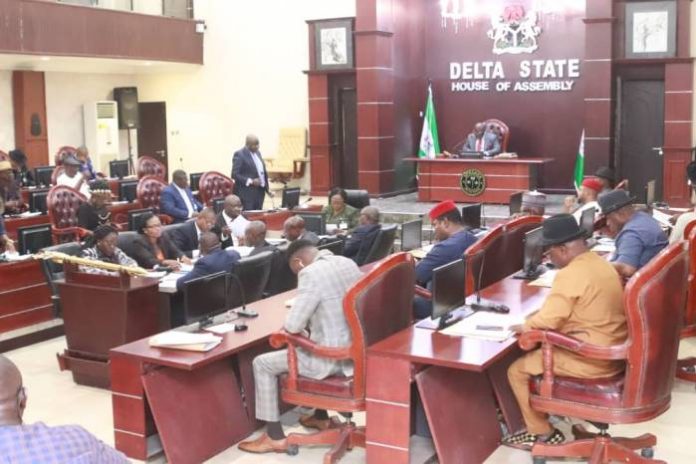 The Delta legislature on Thursday passed Delta State Judiciary Fund Management (Financial Autonomy ) Bill, 2019.
The passage of the bill followed a report earlier presented by the Chairman, House Committee on Judiciary, Mrs. Pat Ajudua, during the plenary of Delta State House of Assembly in Asaba.
According to the News Agency of Nigeria, the Speaker, Sheriff Oborevwori , who presided over the session, described the passage of the bill as a milestone for democracy in the state.
READ ALSO: Lagos House of Assembly Approves N250bn Loan For Capital Projects
"At the Committee of the Whole, members painstakingly went through the Delta State Judiciary Funds Management (Financial Autonomy) Bill.
"Contributions and amendments were made by members which aided us in the consideration of the bill," he said.
Oborevwori said: '"Without doubt, this Bill will strengthen the financial autonomy granted to the Judicial Arm of Government.
"The passage of this bill will also ensure accountability, transparency and efficiency in the utilisation of the funds which shall accrue to the judiciary from the state's Consolidated Revenue Fund," he said.