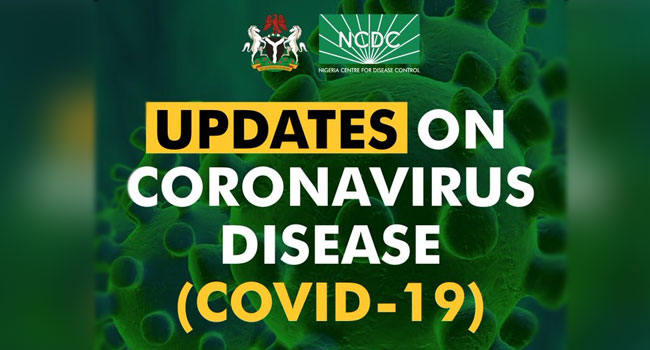 The Nigeria Centre for Disease Control (NCDC) has confirmed 16 new cases of coronavirus in the country.
The cases were announced on Tuesday night.
Out of the 16 New cases, 10 were found in Lagos, 2 each in the FCT and Oyo while Delta and Katsina recorded 1 each.
From the latest statistics, the virus has spread to 16 states and the FCT. Lagos and Abuja still have the highest number of infected persons with 130 and 50 respectively.
READ ALSO: COVID-19: 8 New Cases Confirmed
The tweet announcing the new cases read: "Sixteen new cases of #COVID19 have been reported in Nigeria: 10 in Lagos, 2 in the FCT, 2 in Oyo, 1 in Delta and 1 in Katsina .
"As at 09:30p.m 7th April there are 254 confirmed cases of #COVID19 reported in Nigeria. Fourty-four have been discharged with six deaths.
"As at 09:30p.m 7th April, there are
254 confirmed cases
44 discharged
6 deaths
Lagos- 130
FCT- 50
Osun- 20
Oyo- 11
Edo- 11
Bauchi- 6
Akwa Ibom- 5
Kaduna- 5
Ogun- 4
Enugu- 2
Ekiti- 2
Rivers-2
Benue- 1
Ondo- 1
Kwara- 2
Delta- 1
Katsina-1 "