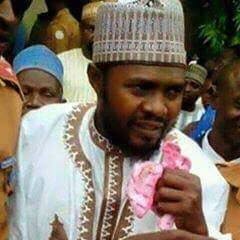 As part of measures to avoid the spread of Coronavirus in the country and beyond, Kulen Allah Cattle Rearers Association of Nigeria (KACRAN), has advised all its Fulani herdsmen members to stop unnecessary movements in the name of grazing.
Khalil Mohammed Bello, National President of the association gave the warning in a statement made available to The NEXT EDITION on Monday.
According to him, it had become necessary for the association to safeguard the lives of its members as well as avoid transmitting the disease.
"Since the outbreak of Coronavirus (COVID-19) we have been reaching out to our members in the bush through several means of communication to sensitise them on the dangers of the disease and implications of unnecessary movements.
READ ALSO: Post COVID-19 Era Could Be Worse For Nigerians, Industrialist Warns Buhari
"The above clarion call is necessitated by KACRAN's observation that corona virus has become the most wicked enemy that the world has ever seen from the end of the second world war in 1945 to date.
"Meanwhile, we also call on cattle sellers who use to transport or carry cattle from Northern part of this country to Lagos or any state of the Southern part of this Country for commercial purposes to stop doing so within three days from now, 28 March 2020-31 March, 2020″.
He assured of continued sensitization exercise to fully educate Nigeria's Herders on the negative effects of coronavirus and the preventive measures as advised by Nigeria's medical experts to remained safe.
He also advised our members nationwide to stop any mass gathering or visiting market places in large number as a precautionary measures to avoid making contact with any victim of Coronavirus.