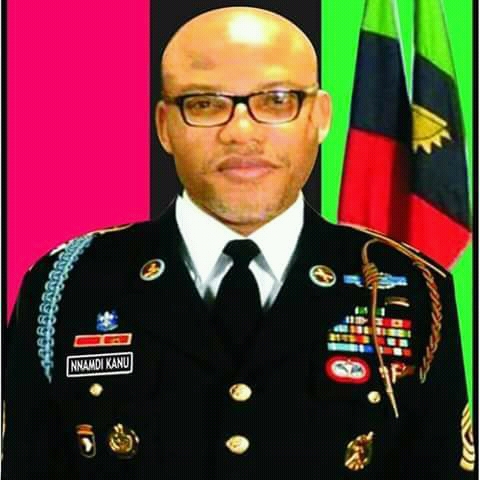 A federal high court in Abuja will today, November 26, resume the trial of the leader of the Indigenous People of Biafra (IPOB), Nnamdi Kanu, in his absence.
A hearing notice from the court scheduling the case said five prosecution witnesses are set to testify against Kanu.
The notice was served on the federal government's prosecution team and Ifeanyi Ejiofor, the defendant's counsel.
Kanu is facing charges bordering on treasonable felony preferred against him following his activities as leader of IPOB which has been fighting for an independent Biafran nation.
READ ALSO: Why A COVID-19 Vaccine For Children May Take A While
He was granted bail in April 2017 for health reasons, but jumped bail.
As a result of his absence in court, Justice Binta Nyako, the judge who granted him bail, revoked it and ordered that he should be arrested.
But Kanu's lawyer argued that he left the country because of the invasion of his family's residence in Abia State by soldiers during a military exercise.
He requested the court to restore the bail to enable the defendant to return to Nigeria for  trial, but the judge denied the request.