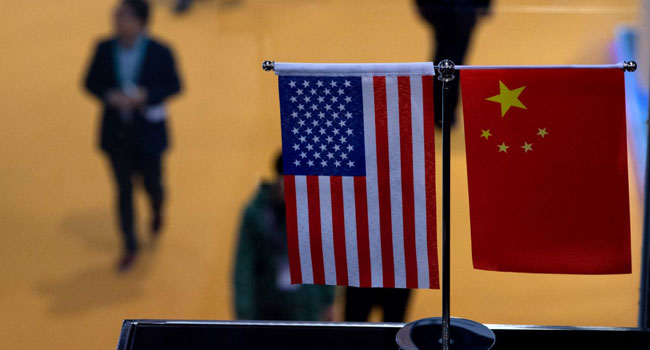 China has announced new restrictions against U.S. diplomats in retaliation for a similar measure adopted by the U.S. in October, the latest move in a series of tit-for-tat measures between the two countries.
The Chinese government notified the U.S. Embassy in China about the new restrictions earlier this week, the Foreign Ministry spokeswoman, Hua Chunying, said on Friday.
She did not provide details about what the curbs entailed.
Chinese said diplomats working for the U.S. Embassy in China and the U.S. consulates would be required to notify the foreign ministry, five working days in advance if they planned to meet with local government officials or visit education or research institutions.
The move comes after the U.S. in October required Chinese officials to notify the State Department of planned meetings with local authorities and educational institutions.
Washington said at the time the measure was in response to Beijing limiting the access of U.S. diplomats to local authorities in China.
Tensions between the two countries have risen in recent weeks after the U.S. Congress passed several bills aimed at sanctioning Chinese officials over human rights abuses in China's Xinjiang region and in Hong Kong.
Beijing has retaliated by sanctioning U.S. non-profits.
The stand-off is making it unlikely for trade negotiators on both sides to agree on a deal to end the countries' protracted trade war, which is slowing the world economy.
dpa/NAN