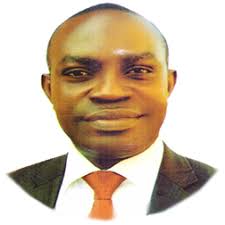 Founder and Chief Executive Officer, Africa Human Development Centre, (AHDC), Prof. Samuel Umoh, has stressed the need for strong social service Net programmes to protect vulnerable children in the society.
He said a strong and well articulated social security programme would address issues of child abuses that are common in the Nigeria society.
Umoh who is the Professor of Agricultural and Development Economics of the University of Uyo said though the federal government has started the initiative it might be difficult to implement because it is not well conceptualized.
He said, "The federal government has started the social net programme but unfortunately analysis of it shows that it might be difficult to implement. For example, the full grown feeding programme in which a child is given a budget of N70 per child per day.
"This is too small, are we talking about buying groundnut alone or what we are talking about here. In other places that may be possible but in a place like Akwa Ibom it is not possible."
The professor who is a member of the Social Technical Committee on the development of a social security framework for Akwa Ibom said the policy was a good one but the operation was faulty.
According to him the APC-led federal government probably adopted the policy from somewhere without taking time to ensure that it works properly in the country.
He commended the United Nations for consistently raising awareness on child abuse and called on organisations saddled with the responsibility of children to seek redress whenever their rights are abused.
"We need to re-strategize and reorder our priorities towards our children to ensure a better society," he said.
The professor said the Civil Society organization needed to do more and be more focused on the need to make the Nigeria child better.