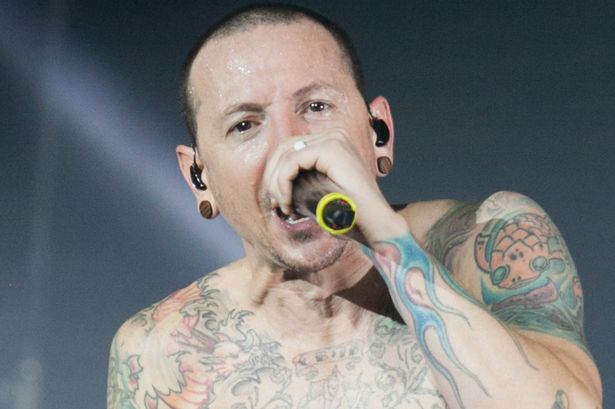 Chester Bennington, lead singer of the band Linkin Park, has committed suicide by hanging, according to a report from TMZ.
The musician was 41 years old.
Law enforcement officials told TMZ that Bennington's body was found just before 9 a.m. on Thursday in a private residence in Palos Verdes Estates, which is located in Los Angeles County.
Brian Elias, a spokesman for the Los Angeles County coroner, confirmed the death and said the coroner's department is currently investigating the cause as an apparent suicide.
No additional details are available yet.
Bennington, a father of six children, struggled with drug and alcohol addictions and revealed in a past interview that he had been sexually abused as a child.
Bennington's band, Linkin Park, has sold over 70 million albums worldwide and has won two Grammy Awards.
The group rose to international fame with their debut album, Hybrid Theory (2000), which was certified diamond by the RIAA in 2005 and multi-platinum in several other countries.
The band released its seventh studio album, One More Light, in May.