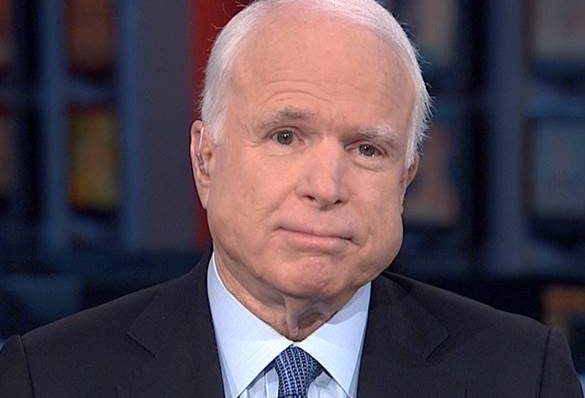 A former rival of Senator John McCain's has suggested he should step aside following his cancer diagnosis and appeared to hint she should take his job.
The Arizona Republican announced on Wednesday he had been diagnosed with brain cancer and has not made any suggestion he will need to step down because of his health, prompting Dr. Kelli Ward, who ran against him in last year's GOP primary, to give him advise on stepping down.
Writing on her website, the Senate candidate who is now running against senator Jeff Flake in the 2018 primary, suggested McCain should be spending more time with his family.
Senate Armed Services Committee Chairman John McCain speaks during the committee's hearing on foreign cyber threats, on Capitol Hill in Washington, U.S., January 5, 2017. Kevin Lamarque/File Photo/Reuters
"The Senate has complicated and difficult problems to deal with and Arizona deserves to be represented by someone who can focus on those challenges."

"I hope and pray that Senator McCain will be comfortable as he battles this terrible disease," Ward added.
However, McCain has made no suggestion that he will be stepping down because of his health, and is not due to run for re-election until 2022.