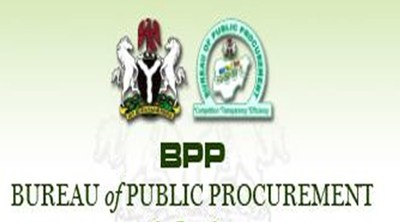 The Bureau of Public Procurement, BPP, was on Monday inducted into the Freedom of Information (FOI) Hall of Shame for its failure to implement the FOI Act, 2011.
The BPP also failed to enforce the transparency provisions of its enabling Law, the Public Procurement Act (PPA), 2007.
According to FOI's Programme Manager, Mr. Ridwan Sulaimon, BPP failed to fulfill many of its transparency obligations as stipulated in its enabling law.
It said the BPP had also been negligent in its regulatory functions relating to the transparency of procuring entities and public access to their Procurement records and information.
In a statement made available to The Next Edition, Mr. Sulaimon said, "In the last six years since the enactment of the FOI Act, the BPP has never submitted any annual implementation report to the Attorney General of the Federation as required by section 29 of the Act; and it has not proactively published the 16 categories of information it is required to publish in accordance with section 2(3) and 4 of the Act."
He further disclosed that the recent assessment by the Public and Private Development Centre (PPDC) in its 2017 ranking of 166 public institutions based on the levels of public access to Procurement related records and information, released on September 28, 2017, also portrayed BPP as one of the worst institutions in terms of lack of compliance with the FOI Act.
Mr. Sulaimon, therefore, called on the Director General of the Bureau, Mr. Mamman Ahmed, to take BPP's induction into the FOI Hall of Shame as a wake-up call by complying with the relevant provisions of the FOI Act, especially since such compliance would confer on the Bureau the needed moral authority to exercise its powers and perform its functions more effectively