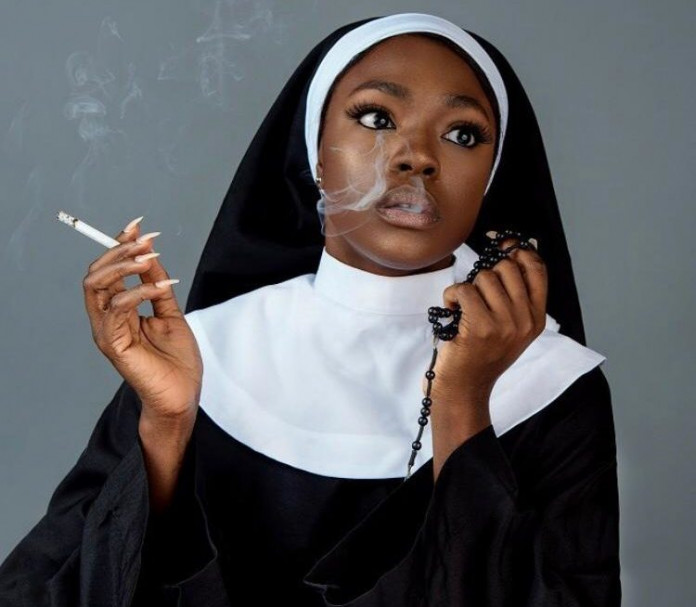 Former Big Brother Africa housemate, Beverly Ado Osu, is under fire following her pictures in the latest edition of Taylor Magazine.
Beverly is a Nigerian video vixen, actress and model.
The photoshoot shows Beverly in a nun outfit, smoking and also posing with a daring lingerie.
The pictures have attracted condemnation on the social media.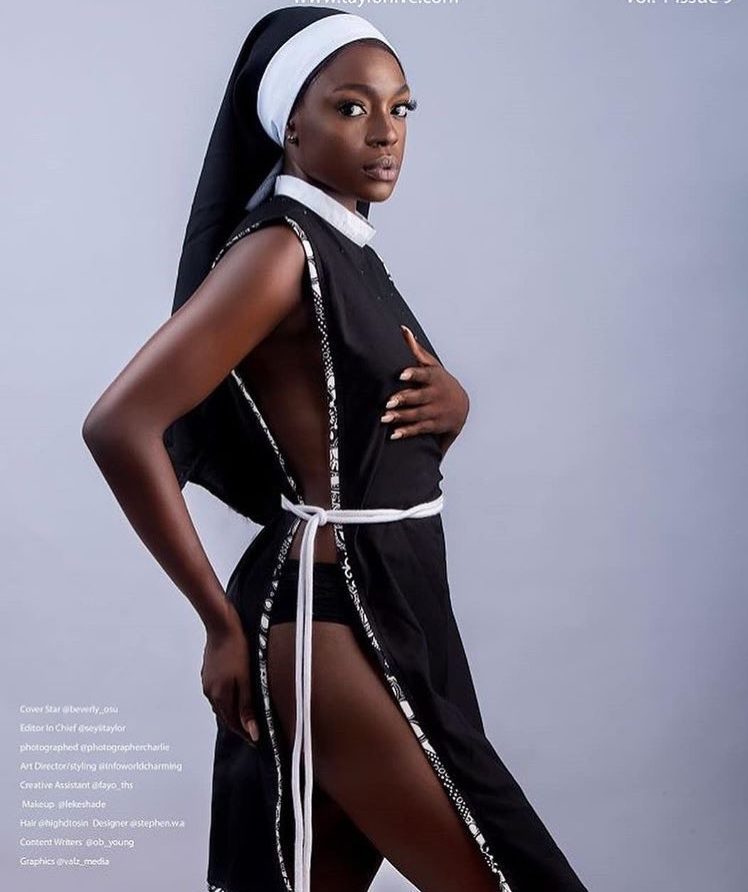 Many have described the pictures of the 25 years old as annoying and blasphemous.
She has however responded in her Instagram story in which she said she is a devout Christian and the pictures were purely art.
READ ALSO: Dbanj in Rivers, commiserates with Wike over Aguma's death
Below are some of the reactions:
@nwojki: "If at all you have the fear of God you will never do this. God can use this to destroy your future and your life."
@beglamworld: "I'm your fan and I'm a Catholic. How do you want we that love you and are Catholic to feel? Please this is not right at all. This is disrespectful to my doctrine."
@rosejim: "Next time don't use this robe for your rubbish again. Fear the Lord and the things of the Lord."
@keno_kayknow: "Bitch! Respect religion and fear Christ. Gosh!"
@victorekwueme: "You're just empty inside. Life has no meaning to you. You should have gone with hijab to sentence yourself to quick death than to flock around miserably with your maker. See you in hell."