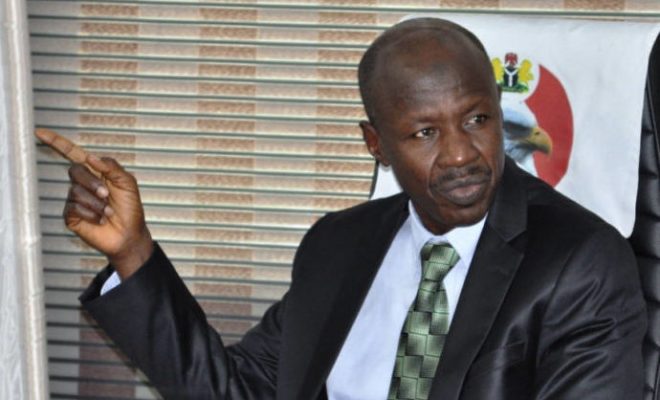 The bill seeking to remove the Nigerian Financial Intelligence Unit, NFIU, from the control of the Economic and Financial Crimes Commission, EFCC, has scaled the Second Reading in the Senate.
When passed into law, the NFIU will become an agency standing on its own.
The bill which scaled through the First Reading last Thursday scaled through the Second Reading on Tuesday.
The committee working on the has been directed to submit its report on Wednesday.
The NFIA when established will  be saddled  with the task of receiving, requesting, analysing and disseminating financial intelligence reports.
It will also be responsible for information to law enforcement, security and intelligence agencies and other relevant authorities.