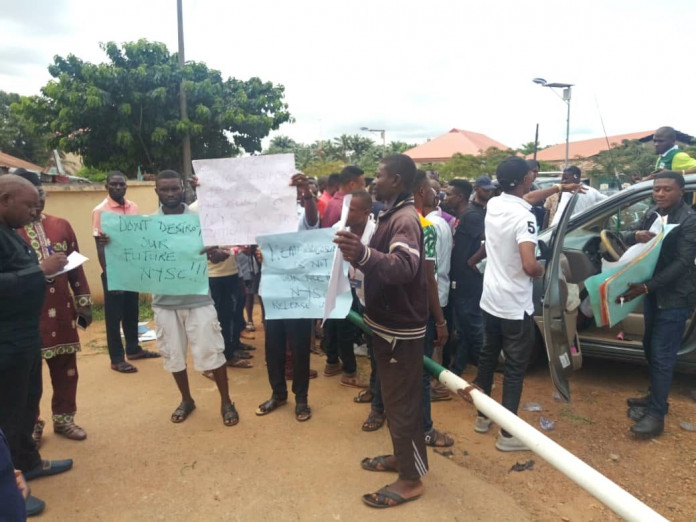 The Benue State secretariat of the National Youth Service Corps (NYSC), was barricaded by angry students from tertiary institutions who were protesting a ban by the scheme.
The protesting students were drawn from the University of Agriculture Makurdi (UAM), Benue State University (BSU), Makurdi and Fidei Polytechnic, Gboko.
The NYSC had early in the week banned the listed institutions from sending their students for the mandatory one-year national service following alleged manipulation and falsification of records of prospective corps members.
But the students who took their protest to the state coordinator of NYSC, Eno Herbert, demanded they be mobilised for camp immediately.
Chanting solidarity songs, Benue students carried placards with inscriptions such as – "NYSC Free BSU, UAM, FIDEI Students," "SAVE BENUE GRADUATES," "NYSC IS OUR RIGHTS AS GRADUATES."
Other placards read, "GIIVE US OUR RIGHTS, NYSC," "NYSC WHY," "STATE AND NATIONAL ASSEMBLY COME TO OUR RESCUE," among others, also demanded that the two year ban placed on them by NYSC be reversed within 24 hours.
READ ALSO: Delta approves 33% increase for pensioners
Speaking to journalists, two of the protesting Benue students David Pine and Ajimaka Fanen, described the ban as an act of injustice and one that could jeopardized their future.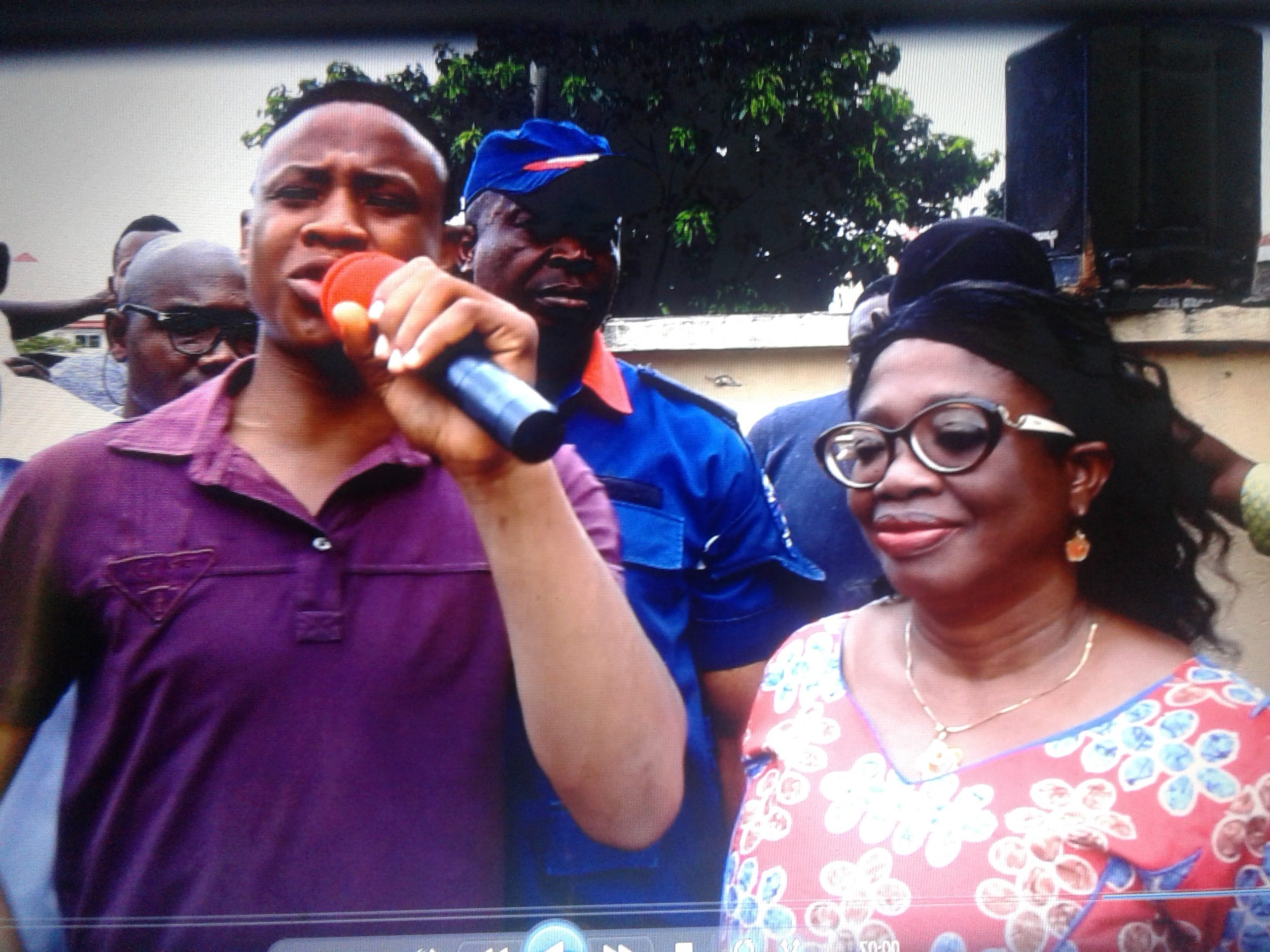 They called on the NYSC to identify and fish out those behind the manipulation of the process and sanction them rather than punishing the entire students who know nothing about it.
While the entrance gate of the state NYSC secretariat was shut by the angry students for several hours despite security presence, it took the intervention of the state coordinator, Eno Herbert, to calm them down.
Addressing the students, Mrs. Herbert called for calm assuring their demand would be communicated to the headquarters.
"The exercise that is going on is not to punish any student and we on this scheme will not support any student being punished because these students are our children.
"But the student affairs officers that have done this and have brought hardship on the students will be punished," she said.