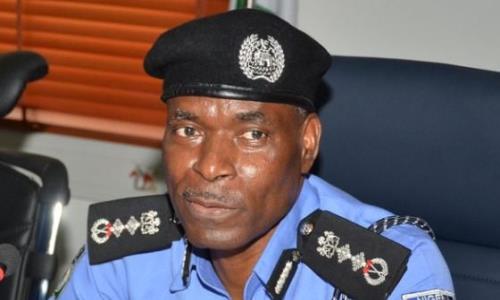 The Benue State Police Command has arrested a 45-year-old man for defiling his neighbour's three-year-old daughter in Gboko Local Government Area area of the state.
The suspect, Kalu Agwu, a businessman from Abia State, resident in Gboko, claimed he has never been married, when paraded at the State Criminal Investigation Department in Makurdi.
Mr. Agwu, who confessed to committing the crime, however, blamed it on the devil.
The police also arrested a Cameroonian refugee camped in Kwande Local Government Area of the state for allegedly raping a 12-year-old girl in the same camp.
The 20-year-old suspect who gave his name as Ate Louis told newsmen during an interview he only kissed the girl but never slept with her.
But the Police is encouraging young girls and parents in similar situation to speak up so as to deter sexual violators on the prowl.
The first suspect, Mr. Agwu, told newsmen that the three-year-old girl came to his room and in the process of playing with her, "something moves me to have canal knowledge of her."
He claimed he only realised his mistake after he had committed the atrocious act and begged the parents of the child to forgive him.
The Cameroonian suspect, Mr. Louis denied the rape allegation and insisted that he only kissed the 12-year-old girl.
He, however, admitted to being lovers who were seriously contemplating marriage in the future.
Mr. Are said he was ignorant of the fact that his lover is 12 years-old until he was brought to the police station.
The State Police Public Relations Officer, Catherine Sewuese Anene, stated that the command will ensure diligent prosecution of the suspects.
She encouraged victims of rape and their families to approach the police when any incidence occur, stating that before now it was difficult for victims of rape and their parents to speak up.
Mrs. Anne also admonished parents and care-givers to always pay attention to their children or wards particularly the girl child.
The latest rape cases come a few weeks after a 10 year-old-girl who was impregnated by a 17-year-old boy delivered a baby in Makurdi, the state capital.