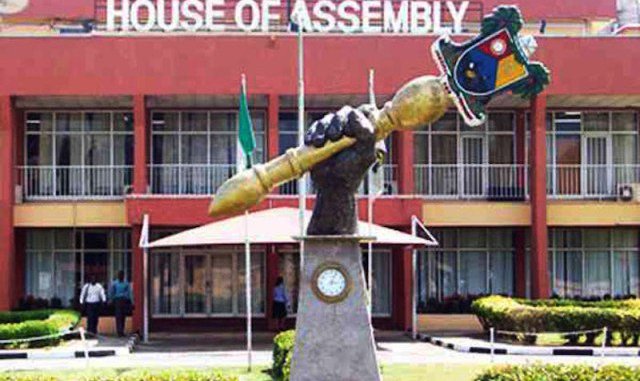 The Lagos State House of Assembly has said it will commence proper investigation into a petition alleging the acquisition of some landed property belonging to the families of Buraimoh and Ajakaiye of Gbegegun Village in Sangatedo, by the state government.
The Chairman, House Committee on Judiciary, Human Rights, Public Petition and LASIEC, Mr. Victor Akande, disclosed this when the committee met with some members of the two families at the Assembly Complex in Alausa.
READ ALSO: EFCC Arrests 22 Suspected Internet Fraudsters In Imo
The families had earlier written a petition to the House of Assembly requesting its intervention in the land tussle with the state government.
While appearing before the committee, the families disclosed that several attempts and appeals were made to the state government to revoke the acquisition on the grounds that they were not compensated in line with relevant provisions of the law.
They added that no resettlement allocation was allotted to them, thereby making them homeless and displaced from their ancestral homes without succour.
Counsel to the families, Elias Adedokun, while expressing the families' dissatisfaction, appealed to the committee to thoroughly investigate the annexed lands to facilitate its return or compensation to the families since it was not used for the purpose it was acquired for.
Responding, the committee chairman, stated that when a land was acquired by the government for overriding public interest and was not used for that purpose, it would be incumbent on the family to write the House for intervention and mediation.
Akande further disclosed that the committee would inspect the said property acquired by the state government from the families, saying that the inspection would aid its investigation.
The visit to the land, according to Akande, would assist the committee in getting the true picture.