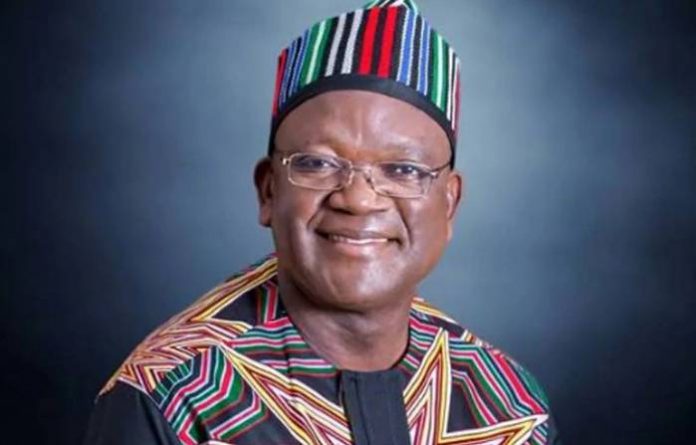 The Peoples Democratic Party (PDP), Benue State Chapter has congratulated the state Governor, Samuel Ortom, over his victory at the Supreme Court earlier on Tuesday.
A Panel of seven Justices of the apex court delivered a unanimous judgement which held that the appeal brought before it by Governorship Candidate of the All Progressives Congress (APC), Emmanuel Jime, challenging the victory of the Benue State governor at the 2019 election lacked merit and summarily dismissed it.
The party led by its State Chairman, Mr. John Ngbede, expressed delight at the outcome of the case saying it is another great opportunity for Ortom to move the state to greater heights.
READ ALSO: JIME Vs ORTOM: Supreme Court Affirms Ortoms Election
The Chairman in a press statement signed by the party's State Publicity Secretary, Bemgba Iortyom, stated that "PDP in Benue is delighted by this development which the party believes has opened a new vista for the Ortom administration to accelerate on its drive to move the state forward in terms of peace, security and development.
Ngbede therefore called on the opposition in the state to accept the verdict of the apex court as the closing of one chapter and embrace the necessary need to open another for the ultimate good of Benue."
On behalf of the Benue PDP family, he also congratulated party's faithful whom he gave profound credit to for the victory won at the Supreme Court.
The State Chairman expressed a deep sense of pride at what he described as unwavering support given to the party by its supporters all through the campaigns and elections, and through the litigation process.
"Benue PDP believes that going forward a new Benue is possible with the support of the people for the administration of His Excellency, Governor Samuel Ortom," Ngbede said.