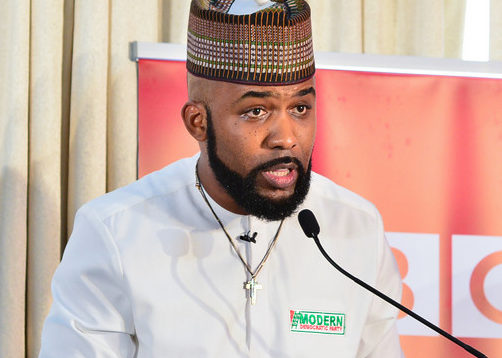 Nigerian singer, Olubankole Wellington, popularly known as Banky W, is advocating for punishment of Special Anti-Robbery Squad (SARS) officers who are found wanting in the course of their duties.
READ ALSO: EndSARS Protesters Vandalise Deputy Governor's Car, Injure Police Officer
Mr. Wellington said erring officers should be immediately suspended, investigated and charged.
He said via a tweet: "Police must also be held liable for damages in proven cases. They must pay hefty damages to the families of their victims… directly out of their yearly budget!! When they hurt us, it must hurt their pockets. I've lost count of how many times we have to raise money for victims.
"Mr President, this is the reform effort we want: – #EndSARS – Any officer involved caught in Extorting/assaulting citizens is immediately suspended without pay, investigated and charged – Police must be held liable to pay damages for their conduct in proven cases."
He said the government must not only stop at the ban but should hold charges against officers involved in extortion or brutality of the citizens.