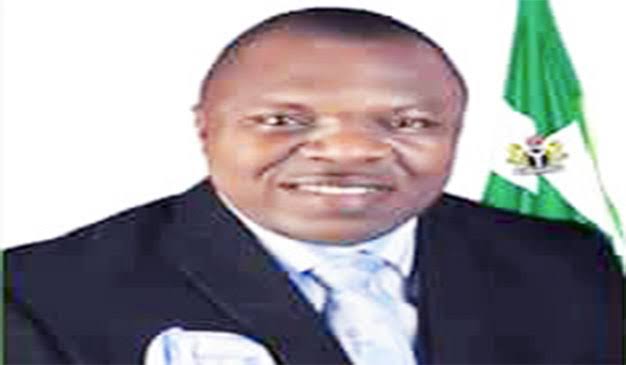 The Peoples Democratic Party (PDP), in Benue State has clinched all the 23 Chairmanship seats in last Saturday's local government elections held in the state.
The Chairman of Benue State Independent Electoral Commission (BSIEC), Mr. Tersoo Loko made the announcement on Sunday at BSIEC headquarters in Makurdi.
He also announced that PDP won all the 276 councilorship seats in the state.
The BSIEC Chairman who announced the detailed results of the Chairmanship elections, said the Commission would present the full details of the councillorship elections at a later date.
He noted that elections took place in all the 3691 polling units and 276 council wards across the 23 local government areas of the state.
He said, "in all, five political parties participated in the whole process, namely; All Progressive Grand Alliance (APGA), Action Alliance Congress (AAC), Labour Party (LP), Social Democratic Party (SDP), and the PDP.
"By the powers conferred on me as the chief Electoral officer of the state, I announce the results as follows:
1. Ado Oche Ogaba James PDP 19,544
2. Agatu Adoyi Sule PDP 4,484
3. Apa Akoche Anak Ameh PDP 24,354
4. Buruku Deajir Daniel Ukehemba
PDP 12,19
READ ALSO: Benue LG Election: Most PDP Candidates Unopposed… Ortom
5. Gboko Kachina James PDP 59,913
6. Guma, Aba Caleb Mngirimga PDP 28,982
7. Gwer-East, Otserha Terwase Emmanuel PDP 19,191
8. Gwer-West, Igbabon Grace PDP 15,638
9. Katsina-Ala, Alfred Avalumun, PDP, 5533
10.Konshisha LG, Jirgba James, PDP, 19,112
11. Kwande, Chiandon Joyce, PDP, 67,406
12. Logo, Agber Tertsea, PDP, 65,954
13. Makurdi, Dyege Anthony, PDP, 11,625
14, Obi, Agnes Okelo, PDP, 14,595
15. Ogbadibo, Onu Samuel, PDP, 4,951
16. Oju, Ona Clement, PDP, 1,235
17. Ohimini, Agbo Faith, PDP, 7,630
18. Okpokwu, Audu Amena, PDP, 28,183
19. Otukpo, George Alli, PDP, 31,146
20, Tarka, Suswam Juliana, PDP, 37,040
21, Ukum, Steve Ayua, PDP, 62,122
22. Asawa Joseph, PDP, 45,741
23, Tyoyer Pauline, PDP, 7,010
He announced that they were all duely elected and would be issued with their certificates of return on Monday, June 1.