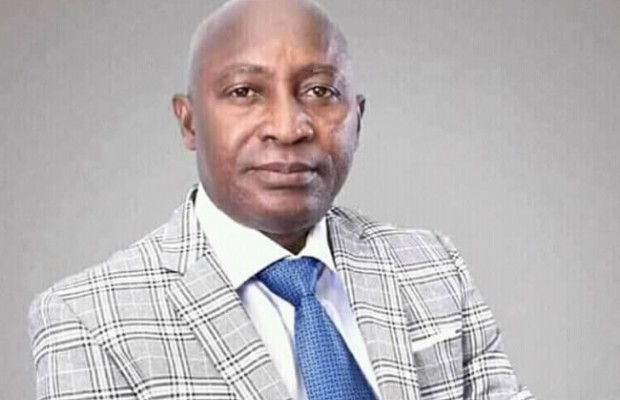 The Benue State House of Assembly has again, sworn in Mr. Chris Adaji as member representing Ohimini State Constituency.
Mr. Adaji of the Peoples Democratic party (PDP) was returned elected in the January 25 Supplementary election conducted by the Independent National Electoral Commission (INEC).
He defeated his opponent, Musa Alechenu of the All Progressives Congress, (APC), who dragged him to court, contesting his victory at the 2019 elections.
Recall that the Apeal Court Sitting in Makurdi had on November 7, 2019, nullified the election of Mr. Adaji and ordered a fresh election in the affected polling units of the local government.
Mr. Adaji was the Deputy Speaker of the Assembly before his election was nullified.
READ ALSO: Adaji Wins Ohimini State Constituency Election, Denies Buying Votes
Meanwhile, shortly after his swearing-in, he was nominated and inaugurated to resume his seat as the deputy speaker of the Benue State House of Assembly by the clerk of the House.
Mr. Adaji was inaugurated as deputy speaker after his nomination by the member representing Ogbadibo Constituency, Mr. Peter Enemari, was seconded by member representing Guma, Mr. William Iortyom.
Speaker of the Benue State House of Assembly, Mr. Titus Uba charged the deputy speaker to see his position as a repose of confidence by members and urged him not to disappoint the house and the Benue people.
Speaking to newsmen after his inauguration, the Deputy Speaker, Adaji promised to redouble his effects in providing purposeful representation for his constituents.
He appreciated his colleagues for keeping the seat of the deputy speaker for him even when his election was nullified, and pledged to uphold the trust reposed in him.