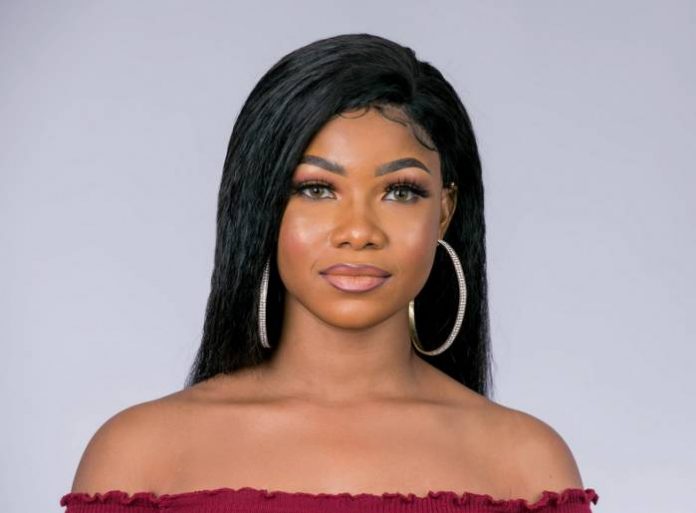 It wasn't business as usual over the weekend in the Big Brother house as Biggie decided to swing things up to the admiration of fans of the Big Brother Naija Pepper Dem Gang edition.
Saturday night is always full of expectations as housemates await new outfits from the organizers of the Reality Television show. But last Saturday was different as Biggie left Tacha out of the delivery of the Ankara theme of the Saturday night party.
While housemates were waiting for the usual call from Biggie that "the store room is now open," Biggie chose to surprise them by not supplying any outfit to Tacha.
After deliveries were taken and distributed, Tacha was seen moving from one section of the house to another looking for her package. And after quietly looking for it for a while, she asked Seyi, the Head of House, about hers. Seyi in turn asked if anyone was in possession of Tacha's clothe. Nobody was, of course.
That was when it dawned on Tacha and the other housemates that she was left out of the sponsored outfits for Saturday night party.
Tacha had taken it upon herself to ignore sponsored outfits for some weeks running as though she had better alternatives.
It was her attitude that prompted Biggie to issue warning to housemates that if they failed to appreciate themed clothes given to them, he would stop supplying them.
Biggie's warning fell on deaf ears as Tacha was last week quoted as saying, "This is the third outfit they are bringing and I won't wear what I don't like."
In confirmation of the decision to leave Tacha out, sponsors of the Ankara outfit while reportedly confirming the development on Instagram revealed why Tacha was not gifted.
According to reports, a fan had asked if they forgot Tacha's outfit but the sponsors said, 'No we did not, order from above."
However, BBNaija fans have commended organizers of the show for Tacha's punishment saying she had bitten more than she could chew.
Big Brother Naija season 4 is sponsored by Bet9ja.