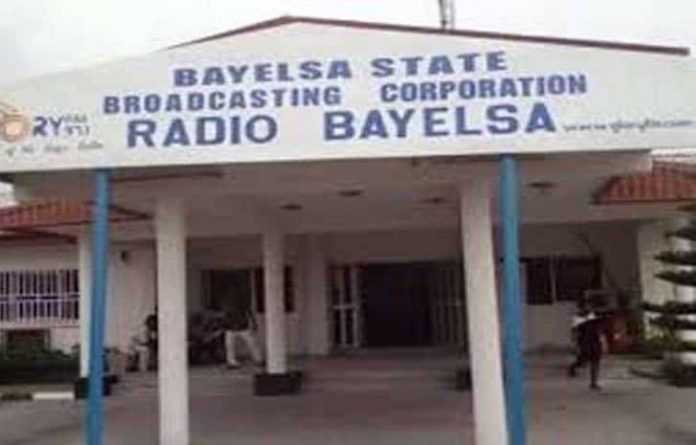 The Management of Radio Bayelsa has suspended nine staff members following Friday's attack on the station by supporters of the All Progressives Congress (APC) protesting the Supreme Court judgement sacking former governor-elect David Lyon.
Recall that the apex court had on Thursday voided the election of Lyon of the APC on the ground that his deputy, Degi Ermienyo submitted forged certificates with different names to the Independent National Electoral Commission (INEC).
READ ALSO: Violent Protests: Police Impose Curfew On Bayelsa
The court therefore ordered INEC to withdraw the Certificate of Return issued to Lyon and his running mate and reissue to the party with the next highest votes and with the required constitutional spread.
This led to violent protests in Bayelsa by the APC supporters and the station was among facilities attacked during the protests.
The General Manager Radio Bayelsa, John Idumange, in a statement, noted that the nine staff were advised to proceed on a one-month compulsory leave to allow the station conduct a preliminary investigation into the incident.