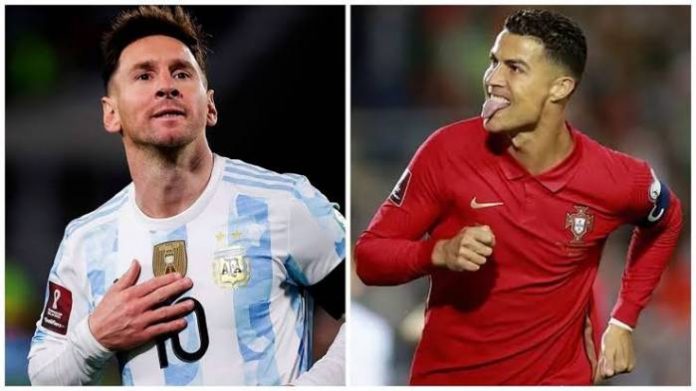 Atletico Madrid president Enrique Cerezo will like to see Lionel Messi and Cristiano Ronaldo face off in LaLiga before both players retire.
Messi has been repeatedly linked with a return to FC Barcelona, where he spent 21 years prior to leaving for Paris Saint-Germain (PSG) as a free agent in August 2021.
The 35-year-old is a free agent again in July.
Ronaldo enjoyed nine trophy-laden seasons with Real Madrid, meanwhile, prior to playing for Juventus, Manchester United and now Saudi Arabian side Al Nassr.
While there has been little talk of 38-year-old Ronaldo heading back to the Spanish top-flight, Cerezo believes it will benefit the league for the two superstar forwards to return one day.
"It will seem fantastic to me if Messi returned to the league, the same as Cristiano Ronaldo," he told reporters.
"Both are still playing and it will be fantastic if they returned."
READ ALSO: Tinubu Returns To Nigeria, Says He's Ready For Task Ahead
Atletico Madrid lost 0-1 on Sunday at FC Barcelona, which leaves Diego Simeone's side 16 points adrift of the leaders and five behind second-place Real Madrid.
Yannick Carrasco played a full part for Atletico Madrid, though he may find himself at FC Barcelona next season.
The Catalan giants have the option to sign the versatile wide player.
"Yannick is a very good player, fantastic," Cerezo said when asked about Carrasco's future.
"In the world of football, there are people who want to achieve many things and don't get to, and others who don't want anything and get it. I don't know [what will happen next]." (dpa/NAN)