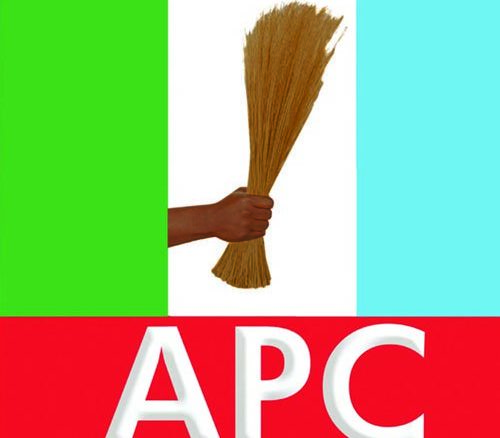 The All Progressives Congress, APC, in Benue State has condemned the invasion and burglary of its state secretariat in Makurdi.
The party, in a press statement signed by the Deputy Director, Jime/Ode Campaign Organization, Kula Tersoo, said unidentified armed young men invaded the secretariat in the early hours of Sunday.
Quoting the security guard on duty, Tersoo said the gunmen intimidated and threatened the guard with one of them pointing a gun to his head and asking him for "the documents."
"The invaders had forcefully removed the window burglary proof on the Office of the Publicity Secretary and ransacked the office turning every cabinet there upside down.
"They moved from there to the computer office at the Secretariat scattering the systems and papers without making away with any, but promised to come back another day."
He said the party had already lodged a formal complaint with the police.
Mr. Tersoo expressed worry that spate of attacks their offices in Makurdi where the invaders were always only concerned about "the documents."
He recalled that shortly after the gubernatorial candidate of the party in the 2019 polls, Mr. Emmanuel Jime filed a petition at the governorship elections petitions tribunal to interrogate the outcome of the 2019 gubernatorial elections, his office located at High-level was invaded by armed men who ransacked the place, opened all the drawers, and finally carted away with some computers.
"These two incidents are similar, especially, in their operational style. So, we are forced to ask, is it not curious that armed men invaded a secretariat and campaign office, yet, were not concerned with any other item except "the documents?
"Is it also not curious that the invaders directed their attention in the office of the Publicity Secretary where by basic office principles, monies are not kept?
"While we wait for the relevant security agencies to do the investigation, we are calling on all those who think violence is the key to eschew bitterness and allow legitimate processes to determine grievances."
The APC called on its teeming supporters across the state to remain calm and ignore any form of provocation as they await the judicial pronouncement on their cases before the various election tribunals.