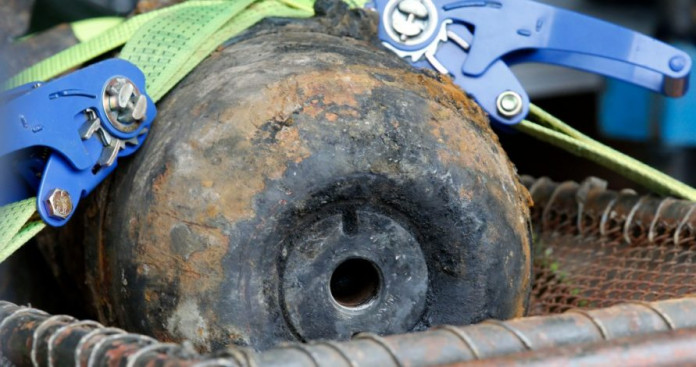 Some 10,000 people were returning to their homes on Tuesday after they were evacuated so that a 250-kilogramme aerial bomb dating back to World War II could be defused and removed from a construction site in West Berlin.
The bomb was discovered near south-west Berlin's Innsbruecker Platz square on Monday, prompting authorities to cordon off the area within a 500-metre radius and evacuate people in the surrounding residential buildings and patients in a home for the elderly.
The fire brigade and the police said in separate statements overnight on Tuesday that the bomb had been successfully defused and that 450 people were involved in the effort, which took several hours.
Underground and suburban rail traffic was disrupted, and officers went house to house to ensure that the area was cleared before disposal experts moved in.
More than 70 years after the end of the war, unexploded ordnance is regularly found buried in Germany, a legacy of the intense bombing campaigns by Allied forces against Nazi Germany.
At least 60,000 people were evacuated in central Frankfurt in September, the biggest operation of its kind in post-war Germany, after a 1.8-tonne British bomb nicknamed "Wohnblockknacker," or blockbuster, was discovered.
In May, 50,000 residents were ordered out of their homes in the northern city of Hanover over several WWII-era bombs.
And on Christmas Day 2016, the discovery of an unexploded 1.8-tonne British bomb prompted the evacuation of 54,000 people in the southern city of Augsburg.