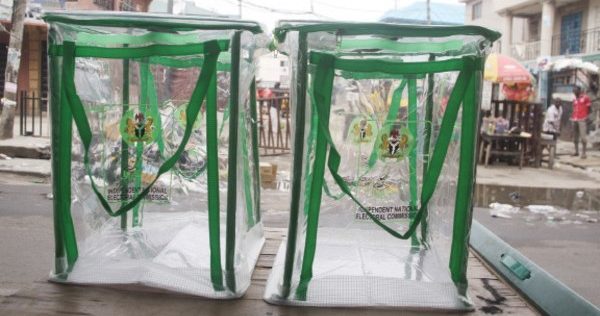 The Coalition of Political Parties, CUPP, the umbrella body of opposition political parties has endorsed the position of the United Kingdom and the United States to sanction anybody found to have instigated violence in the forthcoming elections.
Both countries in separate statements issued on Thursday warned that they would closely monitor the elections looking out for any attempts to use violence to influence the elections.
Some of the sanctions proposed by the two countries include travel ban for such individuals and family members as well as likely prosecution under international law.
The coalition's first national spokesperson, Imo Ugochinyere, in a statement in Abuja, on Thursday commended the foreign governments for their decision, describing them as the true gatekeepers of democracy.
Noting that the statements by the two countries could not have come at a better time, Ugochinyere disclosed that CUPP would soon release a list of Buhari/APC associates allegedly involved in pre-election crisis.
"We, the opposition parties, are in full support of this decision by the UK and the USA, the true gatekeepers of democracy.
"On Monday, we will be releasing a list of 15 Buhari/APC associates involved in pre-election crisis.
"This statement from the UK and the US couldn't have come at a better time. We have on many occasions reiterated the need for this visa ban on perpetrators of election violence and we are glad that finally, it is going to happen.
"For the past few months, Buhari and his APC-led administration have tried to create many pre-election crises by spreading fake news about the opposition in other to instil hate and unbelief in the minds of innocent citizens.
"There are many cases, from their rally of blood in Lagos where they sent goons to attack citizens, to the arrest of innocent activists, opposition politicians, journalists, and the recent baseless lie by the Minister of Information and Culture, Lai Mohammed, that the opposition is plotting to commission bandits and Boko Haram to disrupt the 2019 elections.
READ ALSO: Atiku, Okowa's Victory Will Further Brighten Nigerians' Fortunes – DG
"All these are few of the many election triggers done intentionally by the APC to create pre-election crisis, and we will unveil the culprits on Monday," he said.
Reacting through his aide, Mr Phrank Shaibu, the Presidential candidate of the PDP, Atiku Abubakar expressed his happiness with the action of both countries.
He said, "The threat of the visa ban is a welcome development. We have been advocating a free and fair contest where the people's votes will count. It is the government of the day that has been jittery and their subterranean moves are in the public space.
"This election is a referendum on the performance of the incumbent and you do need the services of a clairvoyant to hazard a guess as to what the outcome will be."