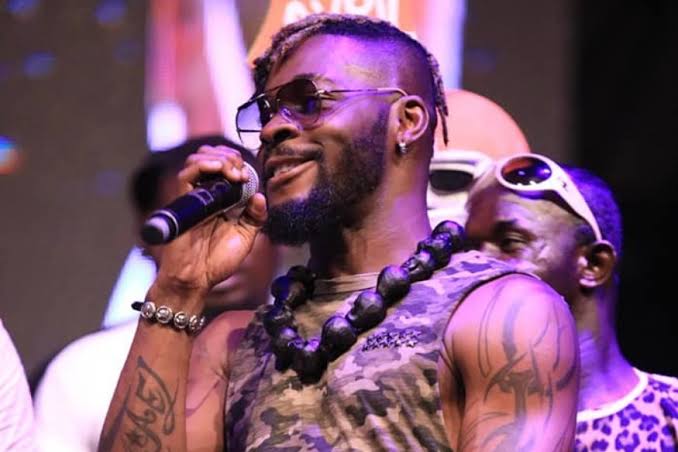 The death of Ange Didier Huon, popularly known as DJ Arafat, has sent shock waves to his fans especially social media influencers and musicians.
The Ivorien DJ who was an avid biker and highly skilled in his chosen field lost his life at 8:00 a.m on August 12, 2019, after his motorcycle collided with a car.
Some Twitter users have expressed sadness over his untimely passing saying Africa has lost a star.
@Pastor_CVB
"DJ Arafat has died in a road accident. He was 33 years old.
He gave Africa this massive Hit and so many more like it.
Sleep well KING!"
@PaolaAudrey
"Where do you start on DJ Arafat's impact on Ivorian music and African pop culture? From the sound, to the dance steps, to the use of social media, to how he deeply connected with the masses… But, first of all, is he really dead? I'm in denial. I mean."
@realjmartins
"A very sad news this afternoon. The King of Coupe decale is dead. RIP my brother, my friend, DJ ARAFAT. This is a very big loss for all in Africa🇨🇮"
@Infodowieblue
"Africa has Lost One of its Greatest DJ's 🕯
DJ ARAFAT is no More ➕ RIP 🙏"
@LeMatador9
"DJ Arafat the king of coupe decale is no more rip bro."
@toon_day
"If there is a turn up in heaven shut it down, rest on Dj arafat 💘"
@JoeyAkan
"Rest In Peace DJ Arafat.
Peace To The Fallen! 💔💔💔"
@probablynotheem
"RIP to the African Giant DJ Arafat. You're a fucking legend 😪#djarafat"
@tundeednut_
"Rest In Peace DJ Arafat😥🤦‍♂️Guys be Safe outta there🙏"
@nkouchemoun
"Rest in peace #dj_arafat You were pure talent and u made Africa Proud"
@jsywhyphy
"May our DJ's get to live long and prosper.
DJ Arafat, we will miss you. 🤢🤢😓
#RIPDJArafat"
@burnaboy
"Just heard the sad news about "Dj Arafat". Prayers up to his family at this sad time. 🕯"
@FullyFocus
"Damn, Africa just lost a legend. RIP DJ Arafat 🇨🇮💔"
@_I_Am_Ak_
"DJ Arafat the king of coupe decale is no more, RIP DJ Arafat 😭💔🙏"
@_AMYN_AY
"It's Unbelievable, Dj Arafat Is Gone. Like No More."
@TheGeoff6Blues
"Damn y'all…DJ Arafat was one of my favorite Ivorian DJs and musician. Can't believe he's actually gone. Y'all out here acting like I, Geoff can believe DJ Arafat is actually gone."
@sirkwame_
"🎵Jonathan eeehhh ehhh Jonathan
Malelo ma musiki malelo ma musiki🎵. Your influence on this generation lives forever. Countless youths found hope in your music, dancing away to the unique rhythm.
Rest in Power DJ ARAFAT 🙏❤"
@terex444
"While we all on maraji doorstep bang bang, cote 'd' ivoire 🇮🇪🇮🇪🇮🇪🌍🌏🌎🌐 and the world lost a great man, great artiste, great human. DJ Arafat 😔"