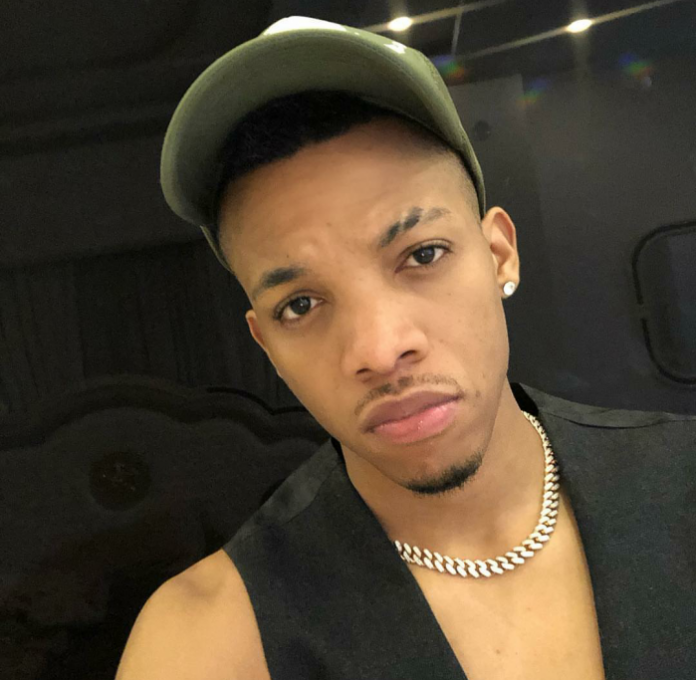 The declaration by the Federal Government that it will make an example of popular musician Augustine Kelechi, aka Tekno, seems not to have gone down well with some Nigerians.
Going by the reactions of some of his colleagues in the industry as well as other social media users, the government's pronouncement appears to be unacceptable to quite a number of people.
The Director-General of National Council of Arts and Culture, NCAC, Mr. Olusegun Runsewe, while reacting to the controversial music video in which Techno paraded nude dancers, said government will make him a scapegoat to show others that nude dancing was not part of Nigeria's culture.
He described Tekno's conduct as a "threat to national security."
Some Nigerians however, think otherwise.
Ubi Franklin who is the CEO of Made Men Music group, the record label which Tekno is under, wrote on his Instagram page;
"You see this country Nigeria? Smh 🤦‍♂️I don tire. How can expressing your craft through a music video be a threat to national security? A 28 year old with no gun? Very few making Nigeria/Nigerians proud ?"
Instagram user @amkinggee said, "This government is against the joy and happiness of Nigerians. Of all the problems we are facing, it's music video that's now a threat to national security. The word democracy is not for Nigeria, this government has indeed lost it."
@gideonogbonnac
"I agree with the FG. Tekno's video is the reason $1 = N360, the reason for national insecurity, the reason for poor governance. How I wish other countries can learn from Nigeria. This world would have been a better place.
Please teach Tekno this lesson. Thank you FG."
@onyiforlife
"Nigerian govt vows to punish musician Tekno over controversial video.
Me: Nigeria govt released killers, boko haram 244, fulani herdsmen terrorist 100. Apc govt is terrible… Just because of nude video.👎👎👎"
@iamspreado
"Bravo, our government is finally working👏🏽
Tekno and the strippers are behind the poor economy and insecurity of our nation.
We love a government that takes action💪🏾"
@walegates
"Tekno's "apology" is direct contradiction of the video he released…. according to him the glass van wasn't for the video shoot but for transporting the ladies to the location…"
@The_Seeker76
""We will make Tekno a scapegoat to teach others a serious lesson"
"Security agencies will be briefed to place Tekno on their watchlist, because his conduct is a threat to national security"
– Runsewe. DG, NCAC
"The STUPIDITY in these statements cannot be underrated.
"So in a nation where the widely practiced Almajiri culture has produced millions of gullible, illiterate conscripts for terrorists like Boko Haram & killer herdsmen that have killed tens of thousands & displaced millions, it is Tekno's video that threatens national security?
"Is this Runsewe that runs the NCAC (National Council of Arts & Culture) serious at all?
" How does a musical video of girls wearing bikinis dancing on the road threaten national security?
"At best this is a case of "indecent public exposure" that can be handled with a fine.
"Seriously, I think somebody needs to remind this administration (Runsewe in particular), that Nigeria is NOT Saudi Arabia where artistic/creative rights don't exist.
" If we keep quiet these purveyors of failure & unemployment will ruin our growing entertainment industry."
@cobbo3
"Nigeria govt says musician Tekno a "threat to national security" for releasing "offensive" music video (Agege). He was arrested after being filmed in Lagos dancing with semi-naked women in a glass-sided truck in traffic jam. So in Naija dirty dancing now is as bad as Boko Haram?"