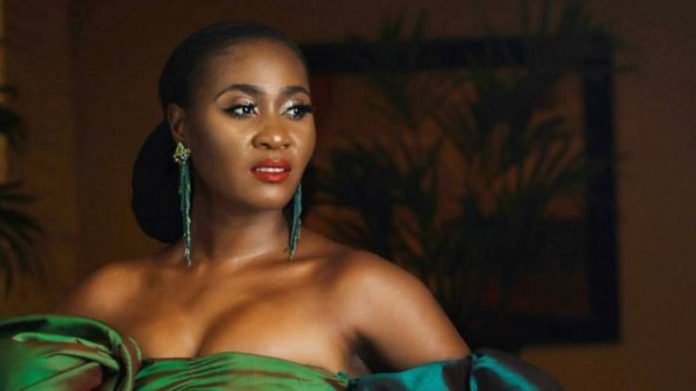 Nollywood actress, Toni Tones in an interview with Pulse talked about the physical and mental challenges she faced while filming 'King of Boys.'
She starred as the young version of Eniola Salami in the 2018 film and the newly released series.
She talked about how much preparation she put into playing the character the second time. She revealed that she used two months to study her character using YouTube.
She said, "It was really key for people to watch and not see Toni Tones which is why I decided to put on the weight. I figured that putting on the weight would make me look a lot like Aunty Sola."
"The voice. The voice was a big one for me. I actually injured my voice box to be honest. I did a little bit of damage to it. It definitely wasn't the safest decision."
"But making those decisions, putting on the weight, cracking the voice trying to imitate Aunty Sola's husky voice and studying her mannerisms turned out to be rewarding."
She also talked about the difficulties she faced trying to learn Yoruba language for the film.
READ ALSO : Celebrity Designer Toyin Lawani Welcomes Baby
"KOB 2 was a lot more difficult than KOB 1. Like it had more Yoruba. Young Eniola had 96-7 percent of her lines in Yoruba and I don't really understand or speak Yoruba that well. It was a lot of Yoruba adages I had never heard."
"Half the time, I didn't understand what I was saying in KOB 2 so it was really challenging. We also shot during EndSARS, in the raining season and other challenges. I remember crying on set because it was all so overwhelming."
Dele Adetiba, director Kemi Adetiba's father was her Yoruba coach for the film.
The limited series directed by Kemi Adetiba premiered on Netflix as Nigeria's first original series on August 27,