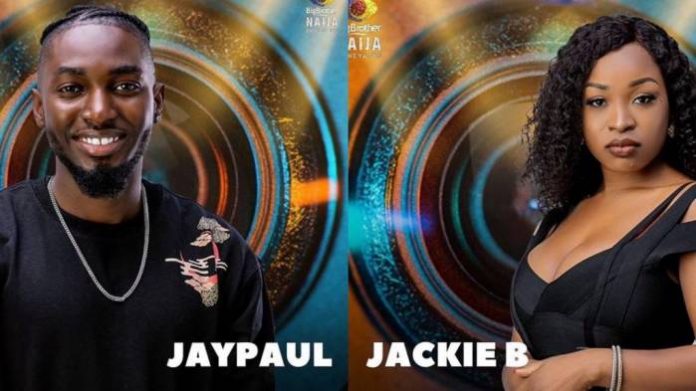 In a surprising new twist, housemates Jackie B and JayPaul have emerged the new heads of house for the week, having finished 1st and 2nd respectively during the game.
For this week's head of house challenge, Big Brother introduced a new twist to the games.
The new game had new obstacles including foul tasting liquids, a smelly pool and a slippery floor.
The housemates were expected to complete the tasks within a two-minute and thirty seconds time frame.
READ ALSO : Alexx Ekubo's Fiancee Officially Calls Off Their Engagement
Jackie B emerged first place with JayPaul following closely. Big Brother announced the two housemates as the new heads of house, the first to happen since the show started.
The winning housemates will enjoy the luxurious head of house lounge as well as immunity for the week.
While the rest of the housemates are up for eviction which means fans will need to vote well to ensure their favourites remain in the game.